Thanks to our planners, fundraising team, donors and contractors, the renovation of the new Ellsworth Public Library space is nearing completion. We have set our sights to focus on landscaping in 2023 to create a welcoming outdoor community gathering space with seating areas, green space and walkways. The library reopened for regular services on Tuesday, January 24. Drop in and see the new space at 388 West Main Street.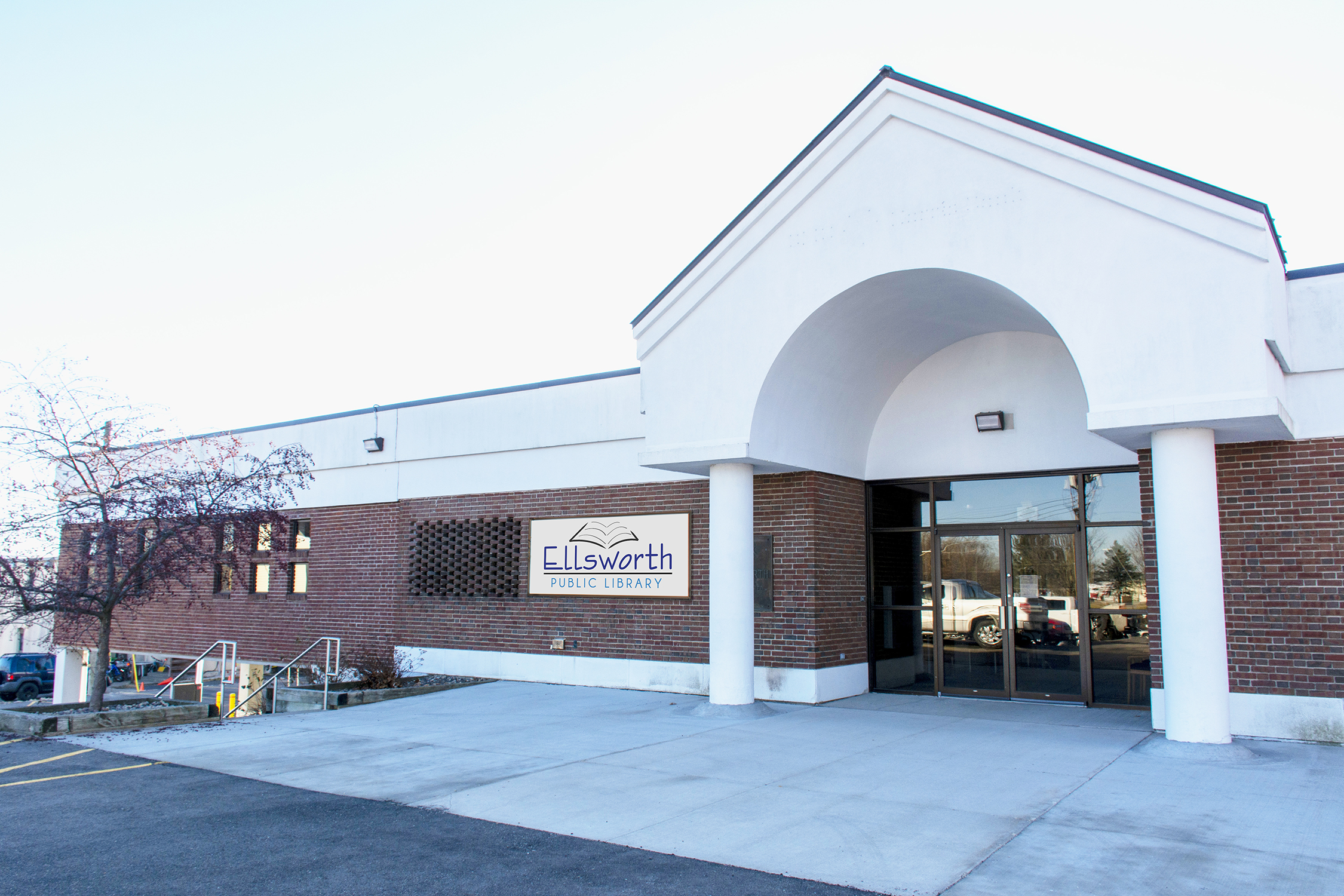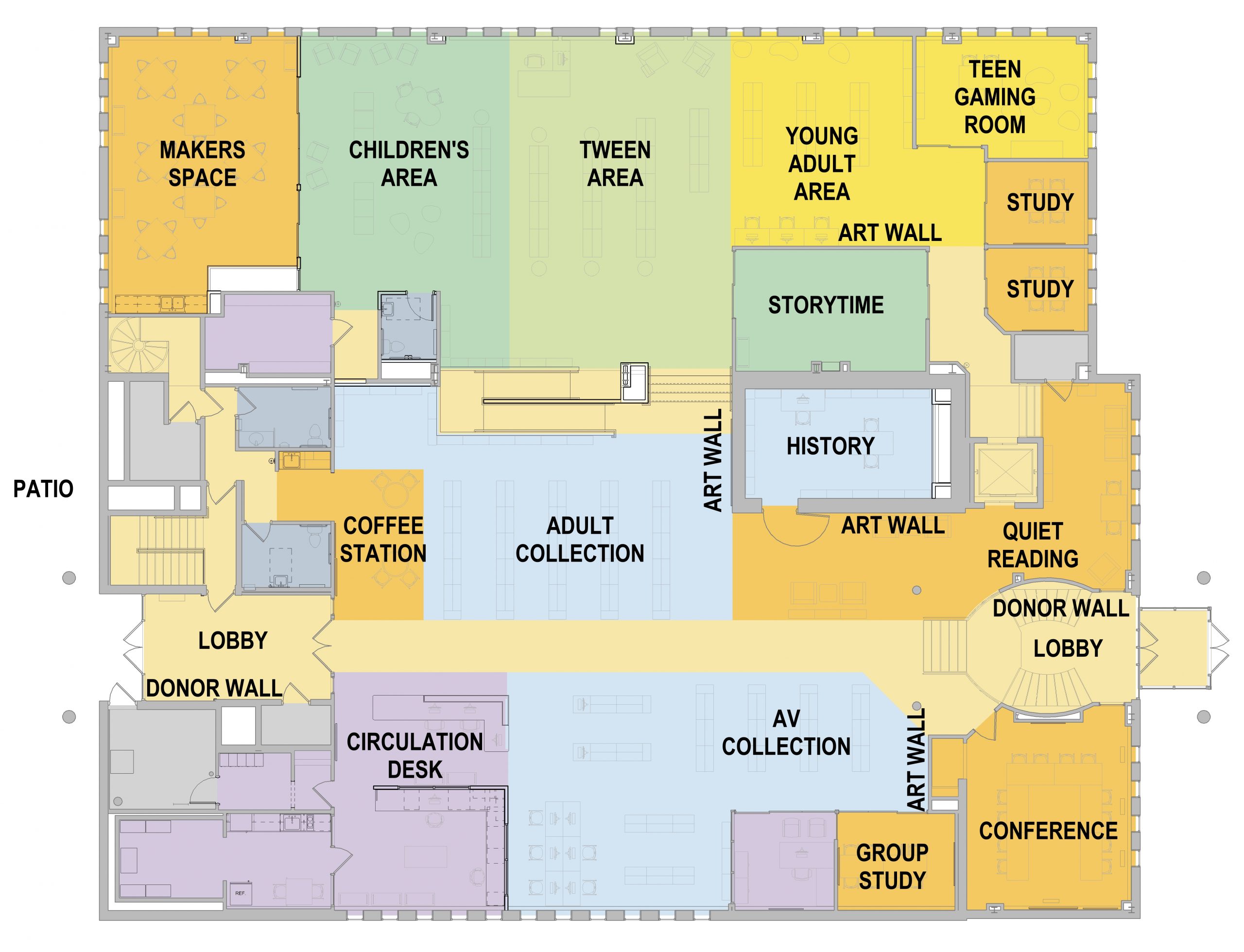 Future Main Space 11,649 sq. feet –
4 times more space than the current space of 2,880 sq. feet.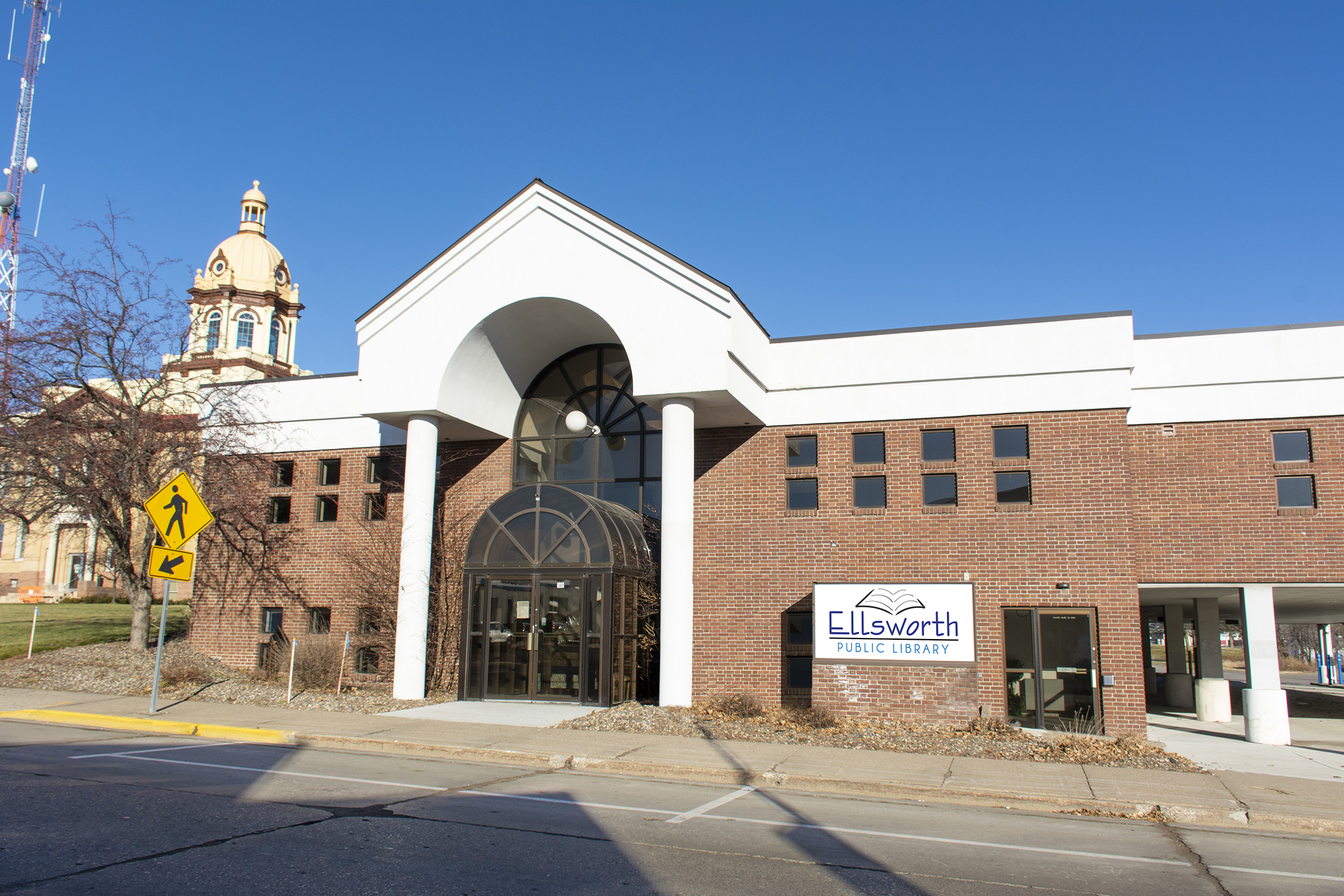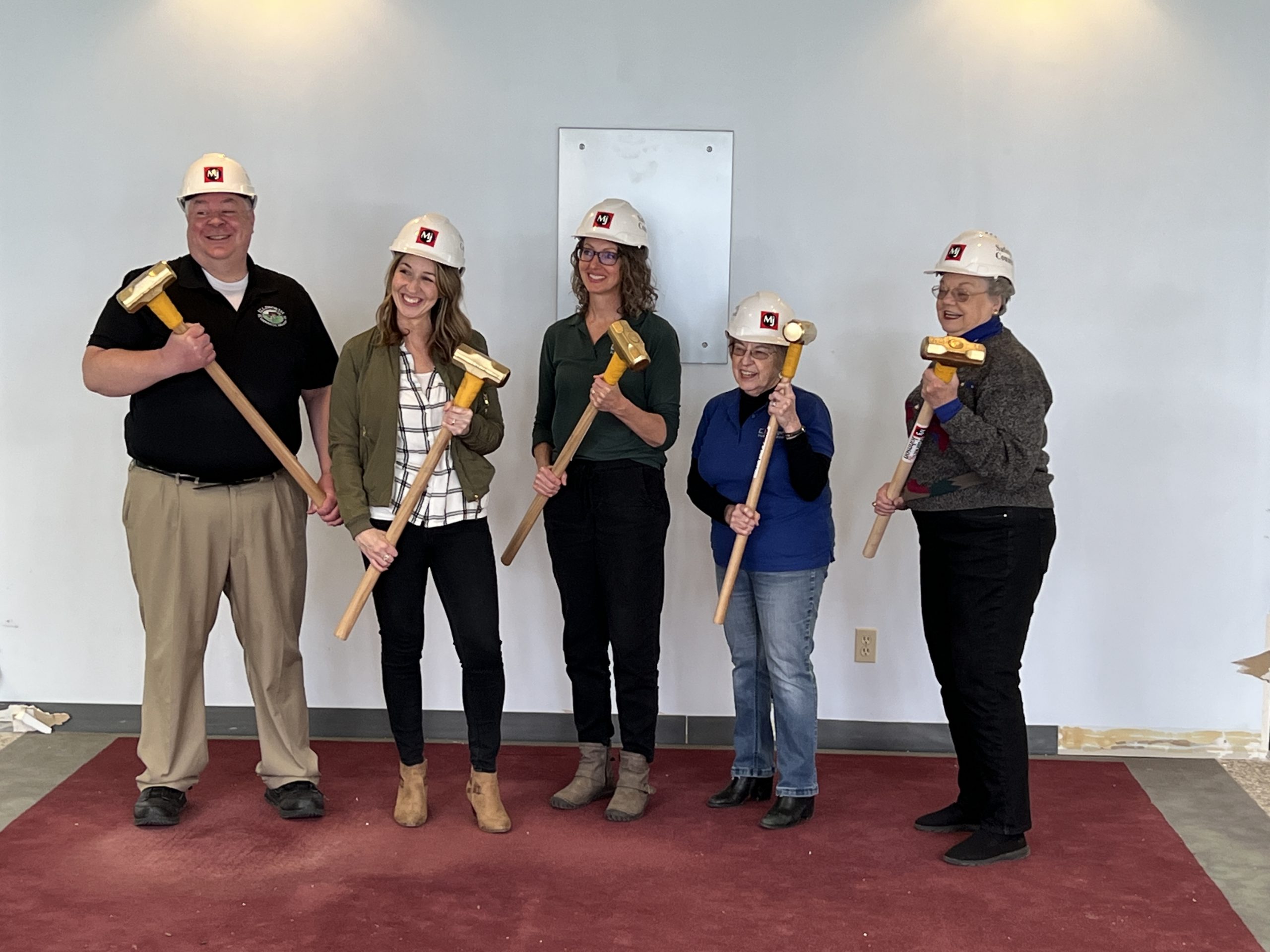 Wall Smashing Event – (4/22/22)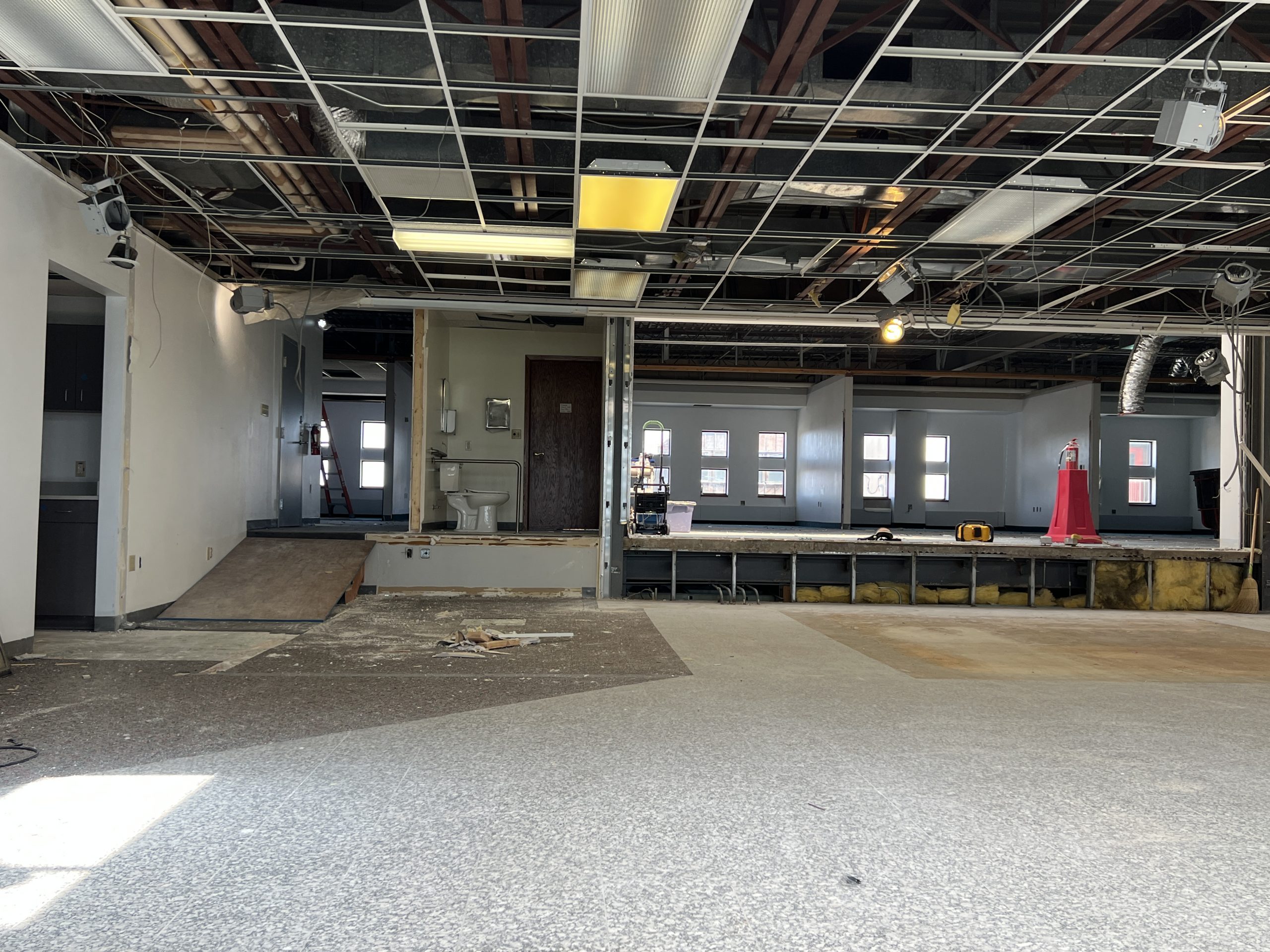 View of the main level to the upper level – wall removed (5/4/22)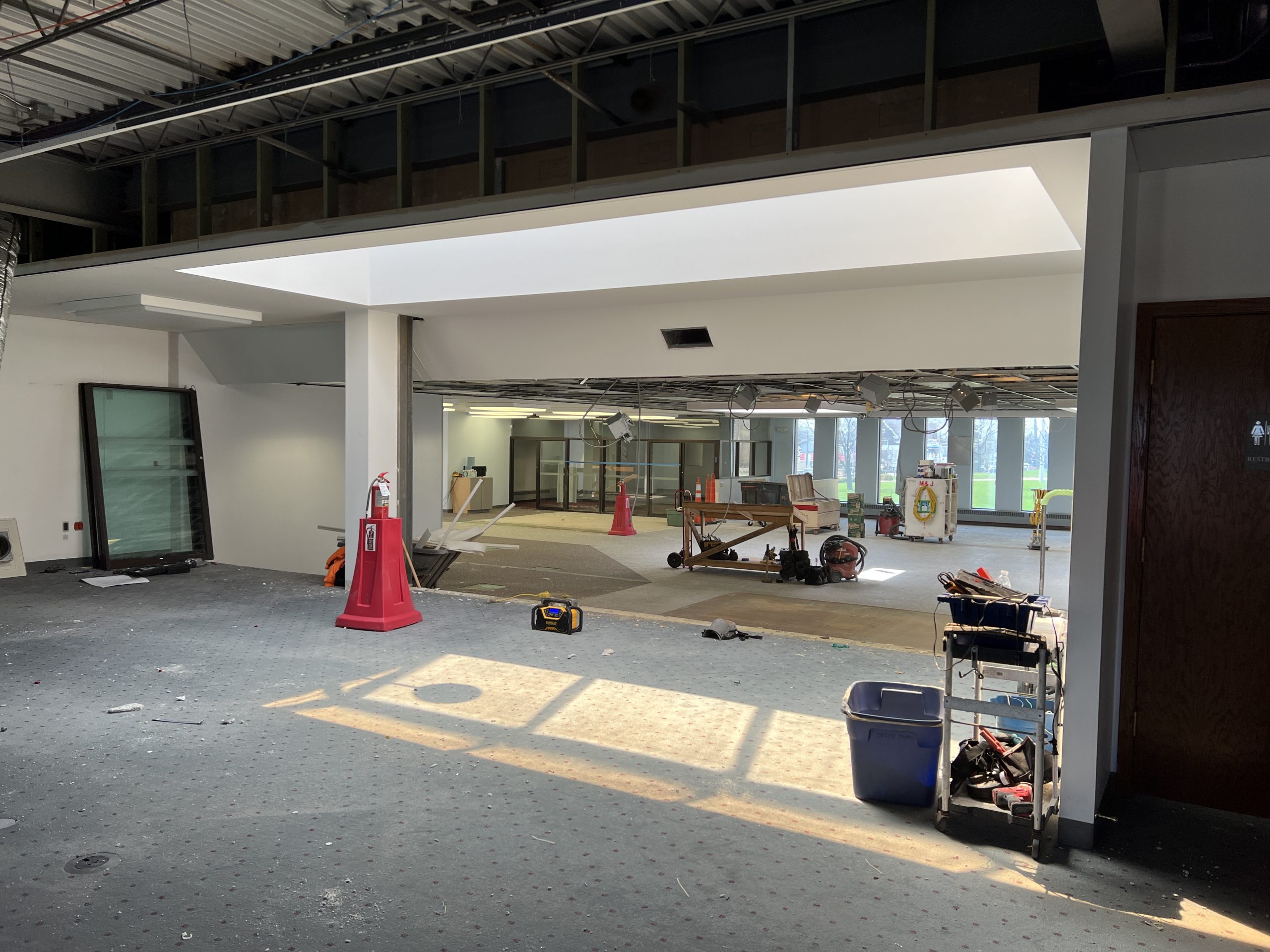 View of the main level from the upper level (5/4/22)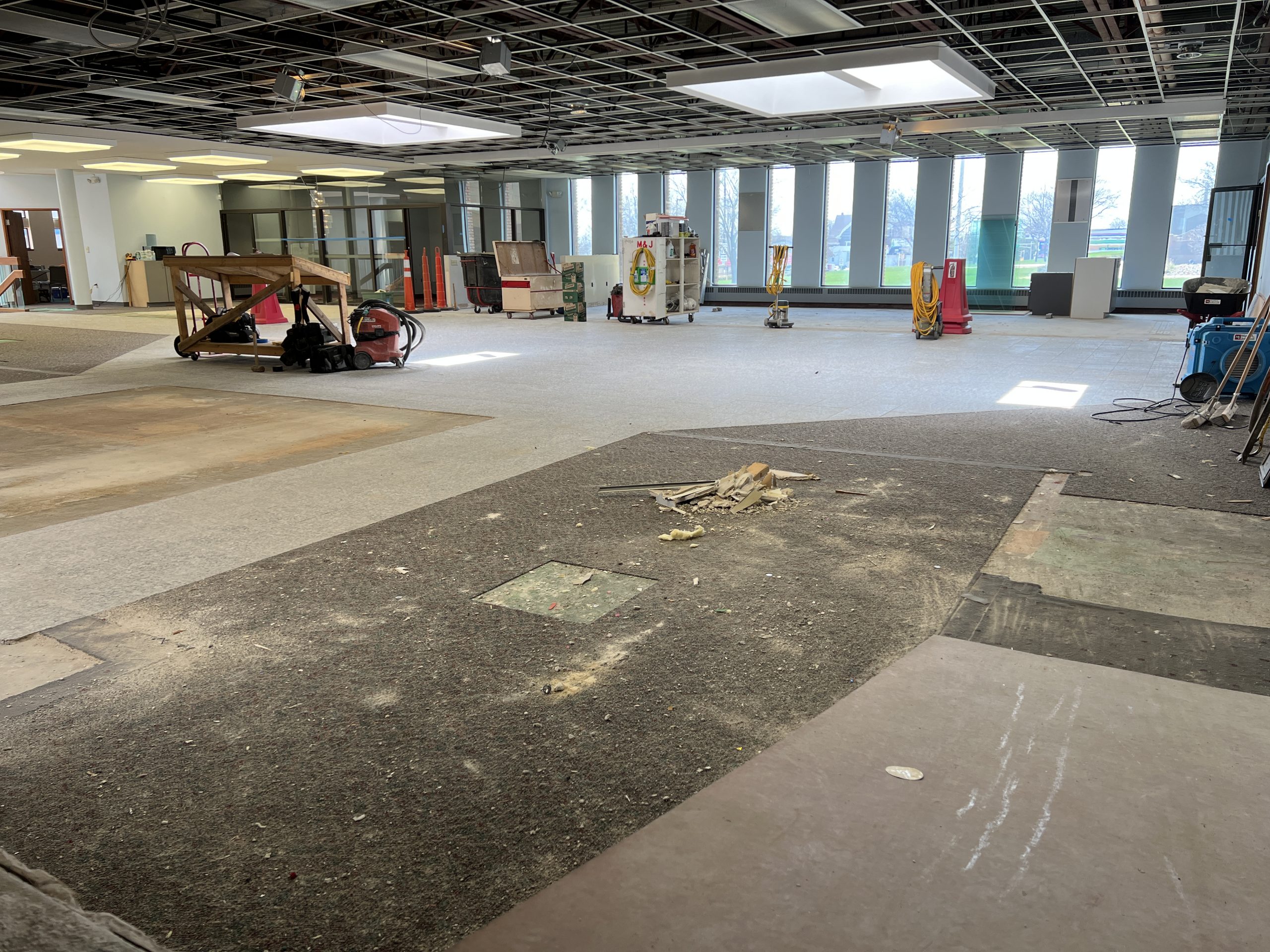 Main level view from the Kinne Street entrance (5/4/22)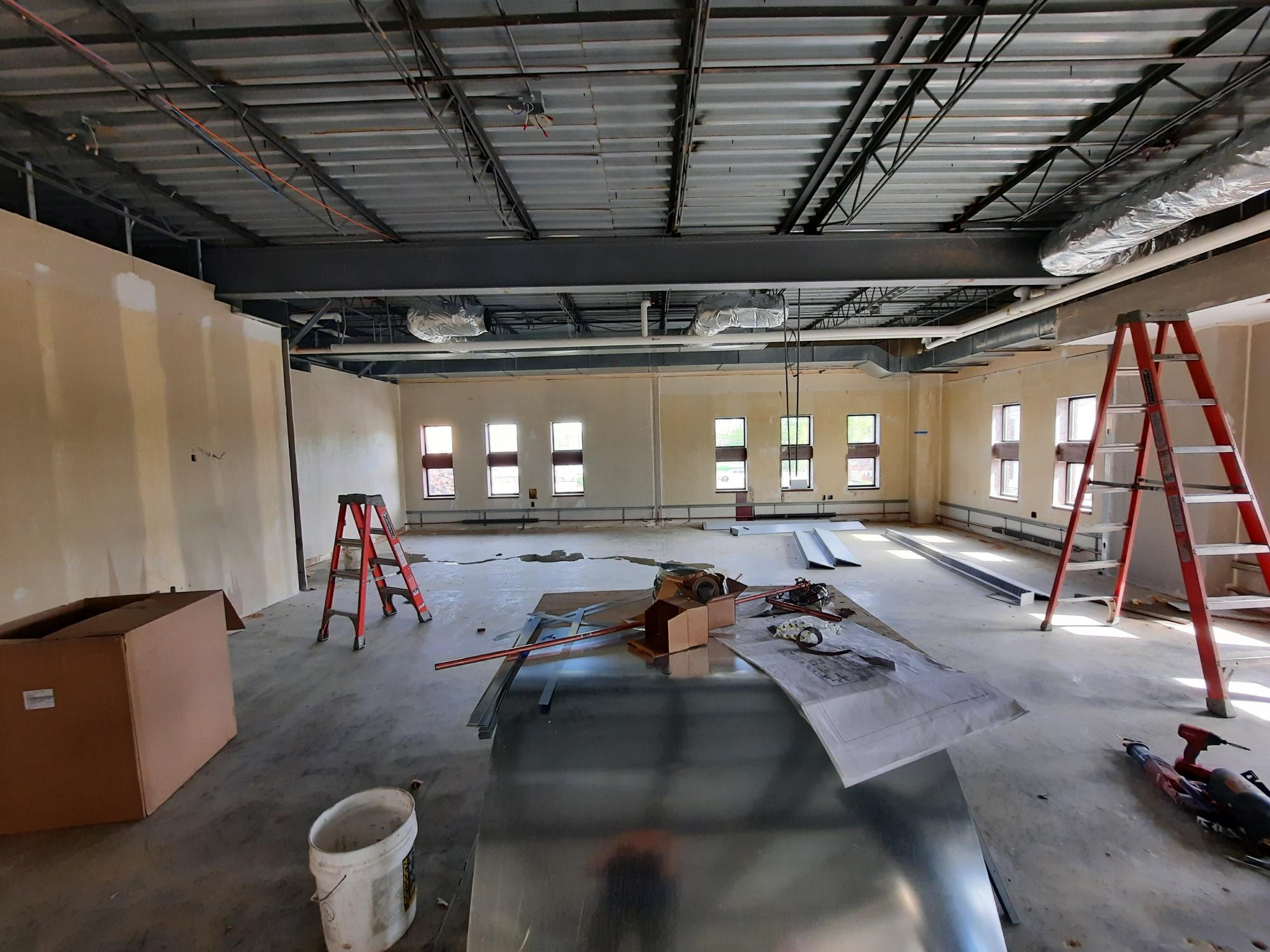 Makerspace opened up, upper level (5/18/22)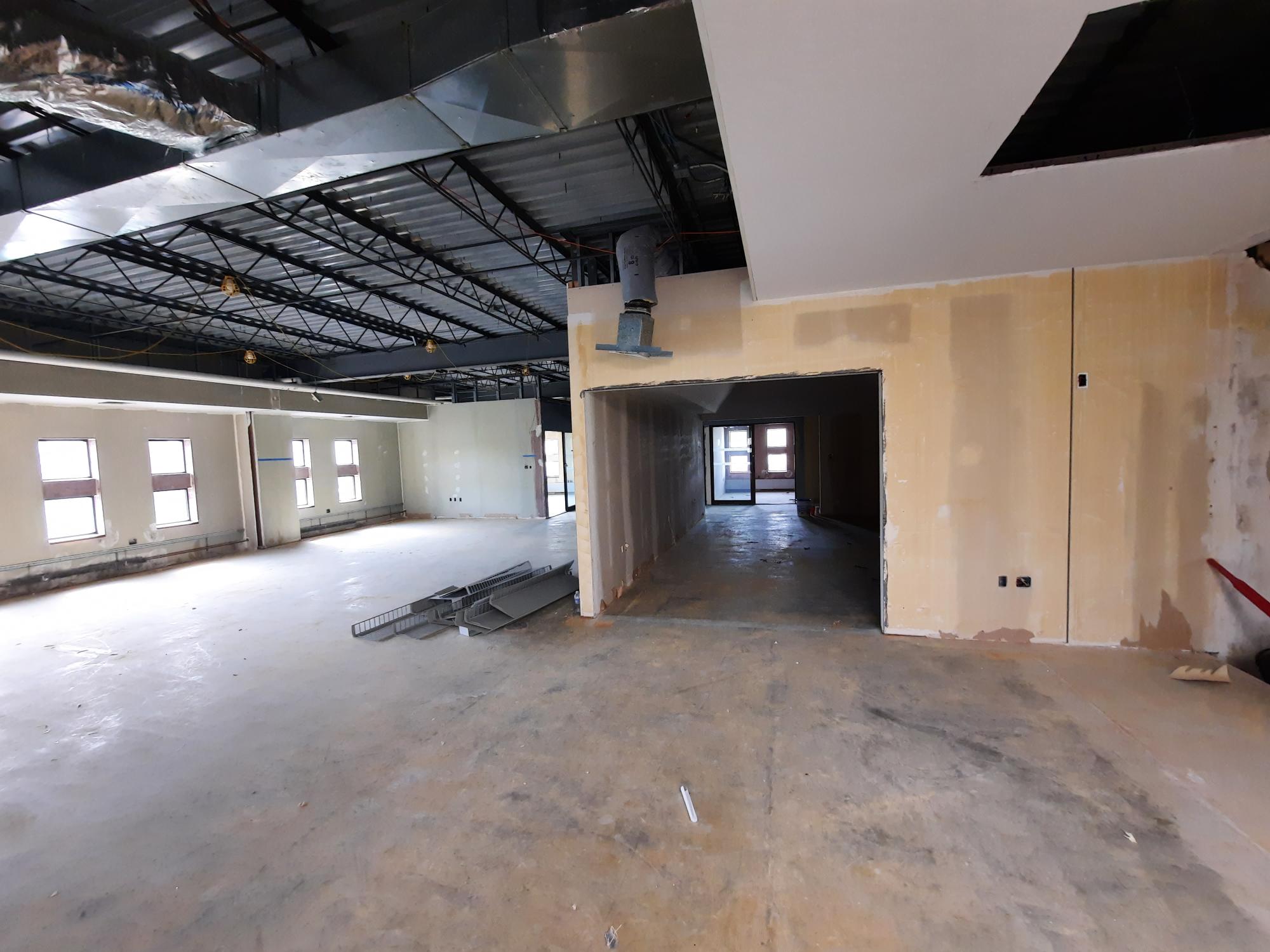 View of the storytime room, looking through to study rooms (5/18/22)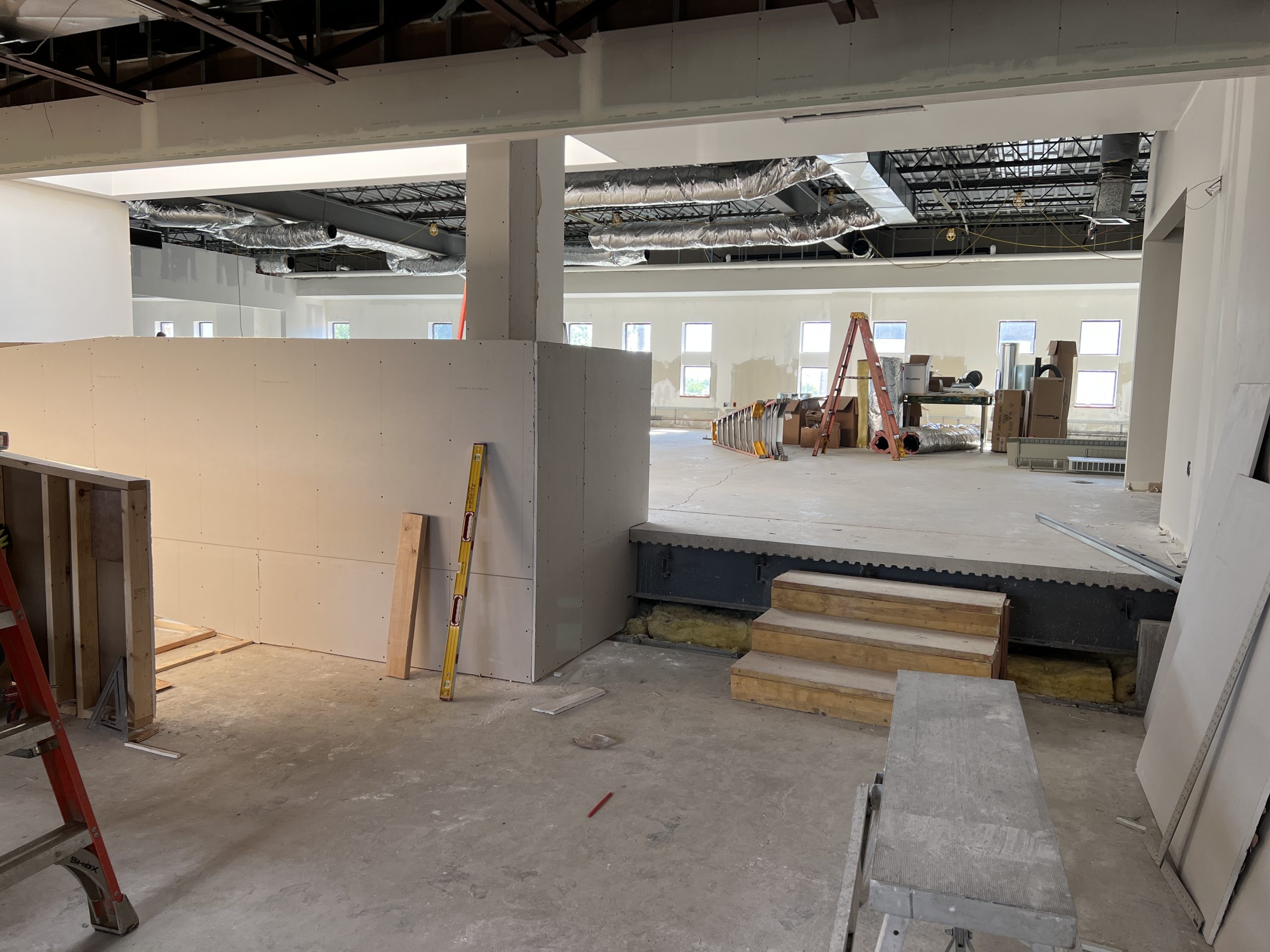 ramp to the left, stairs to the right (6/22/22)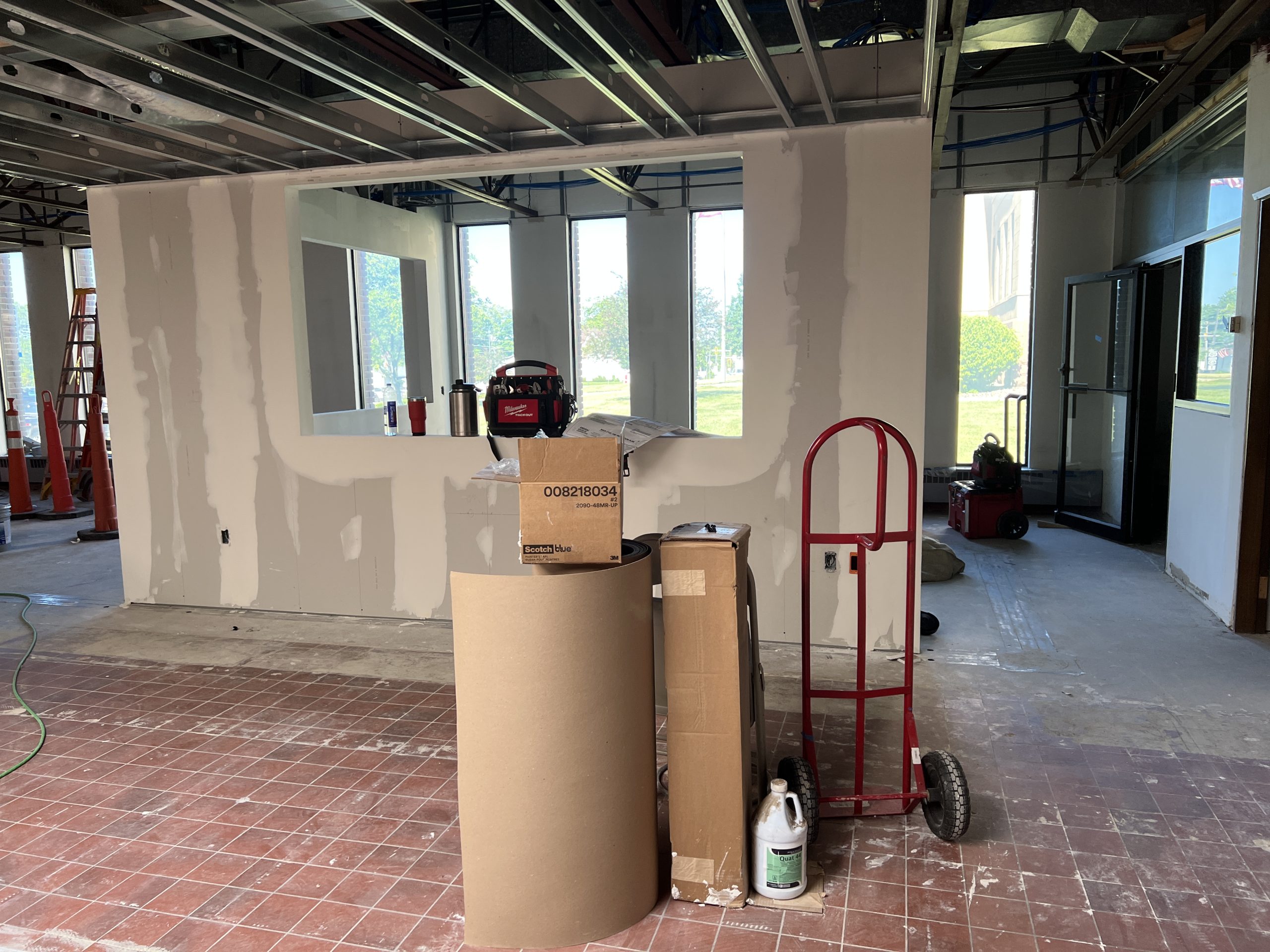 circulation desk area in front, staff workroom in back (6/22/22)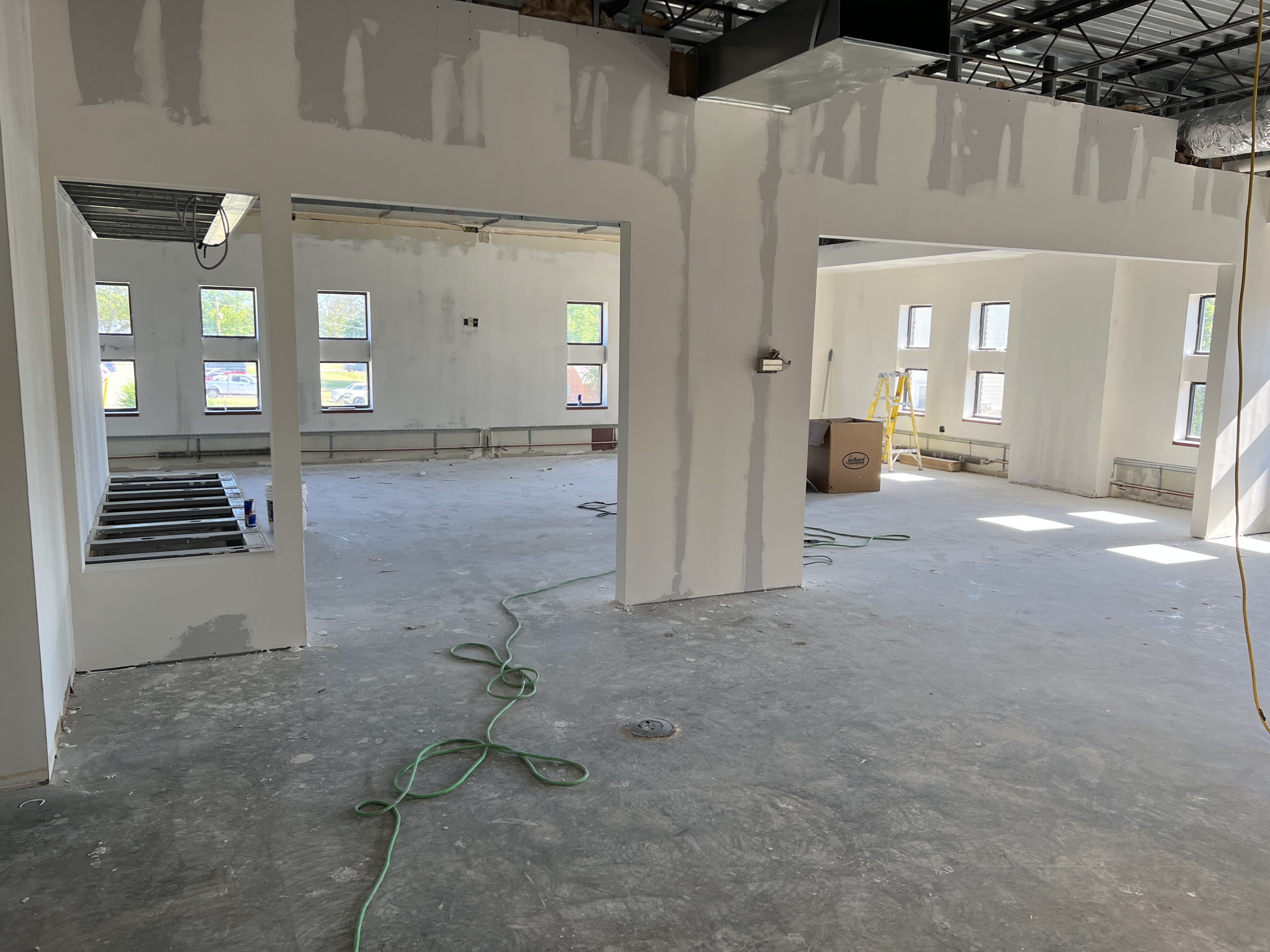 Makerspace with display case, upper level (6/22/22)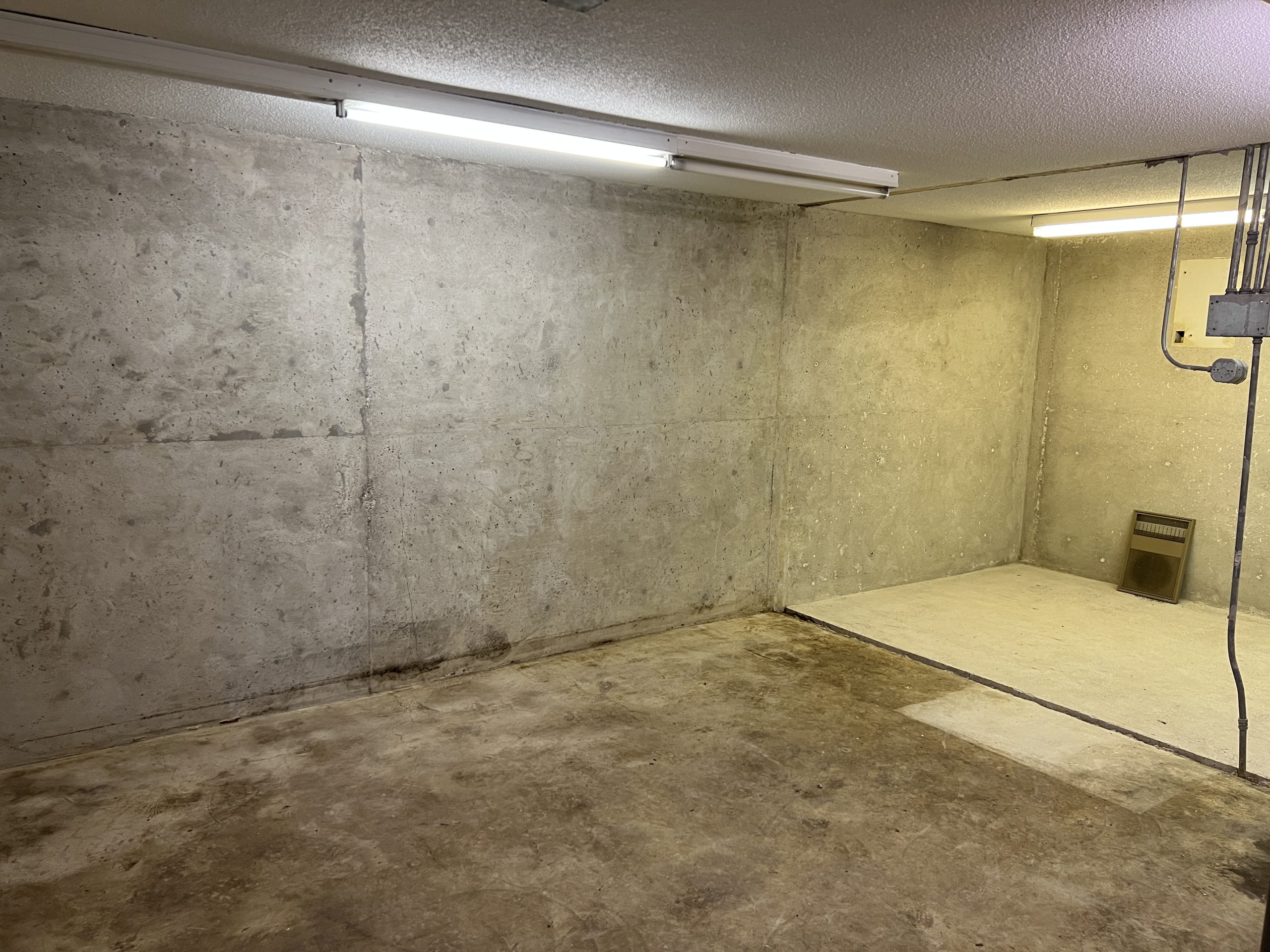 History Room – former vault area (6/22/22)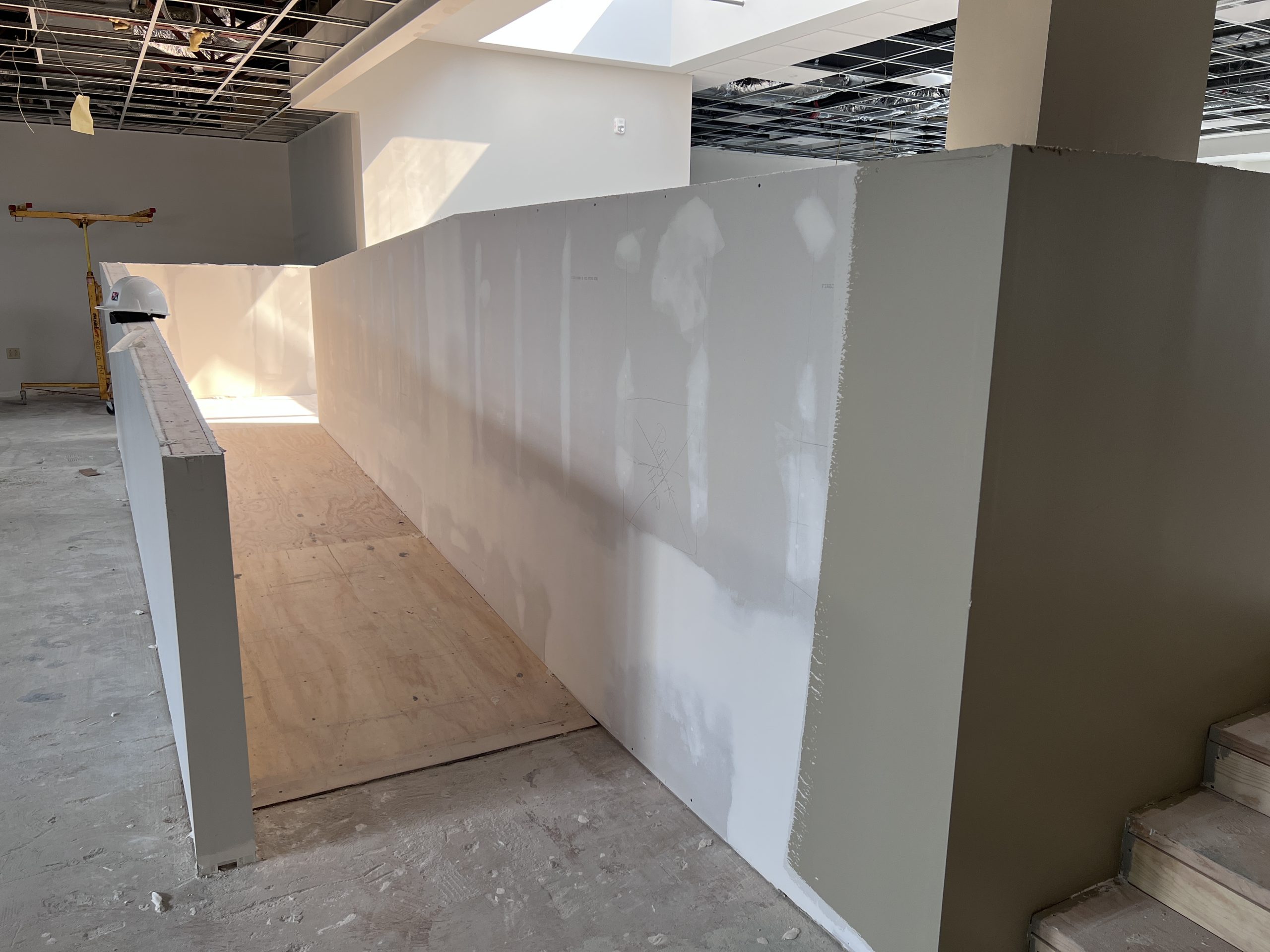 ramp to upper level (7/22/22)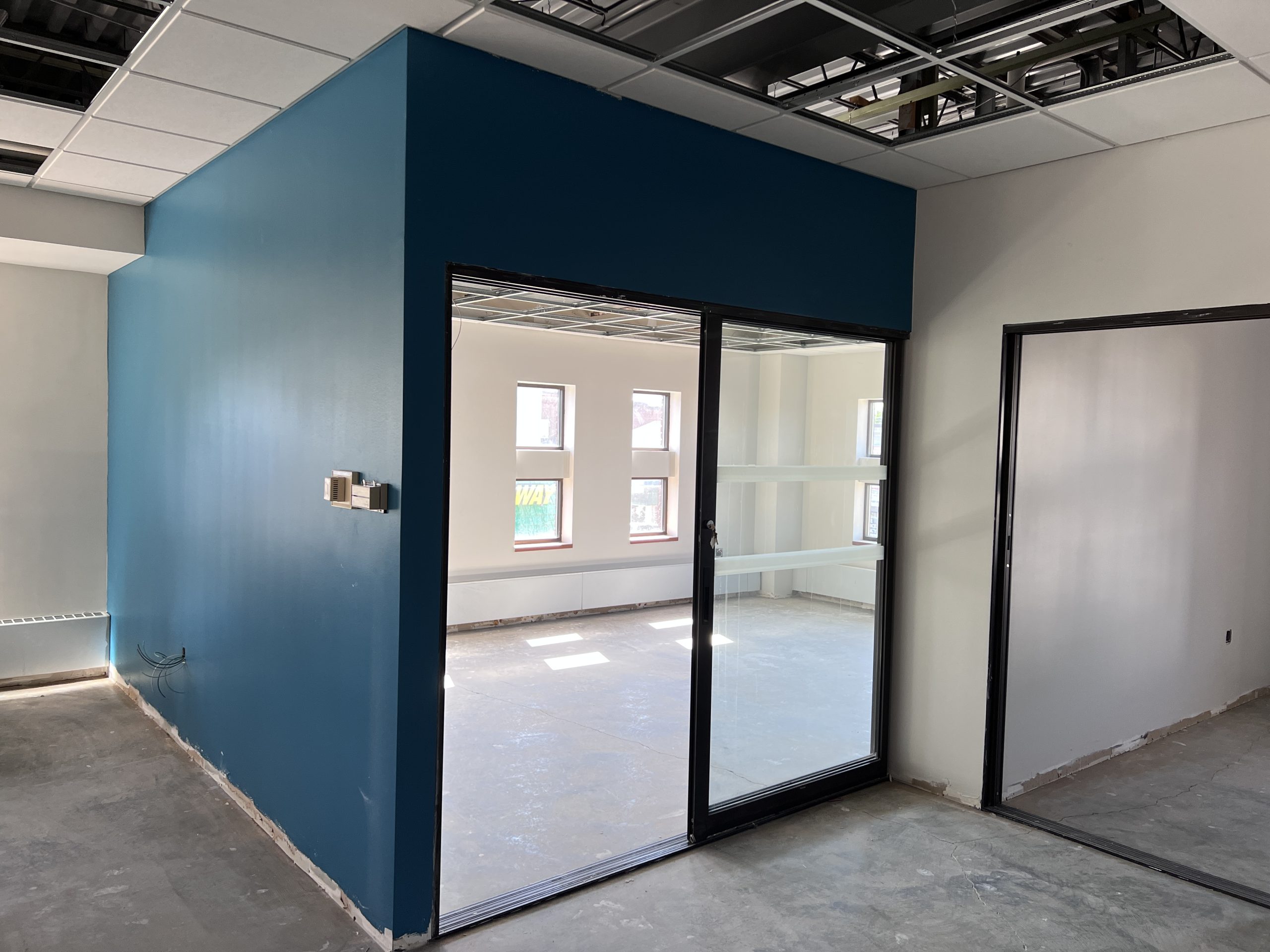 teen space with teal color on the walls (7/22/22)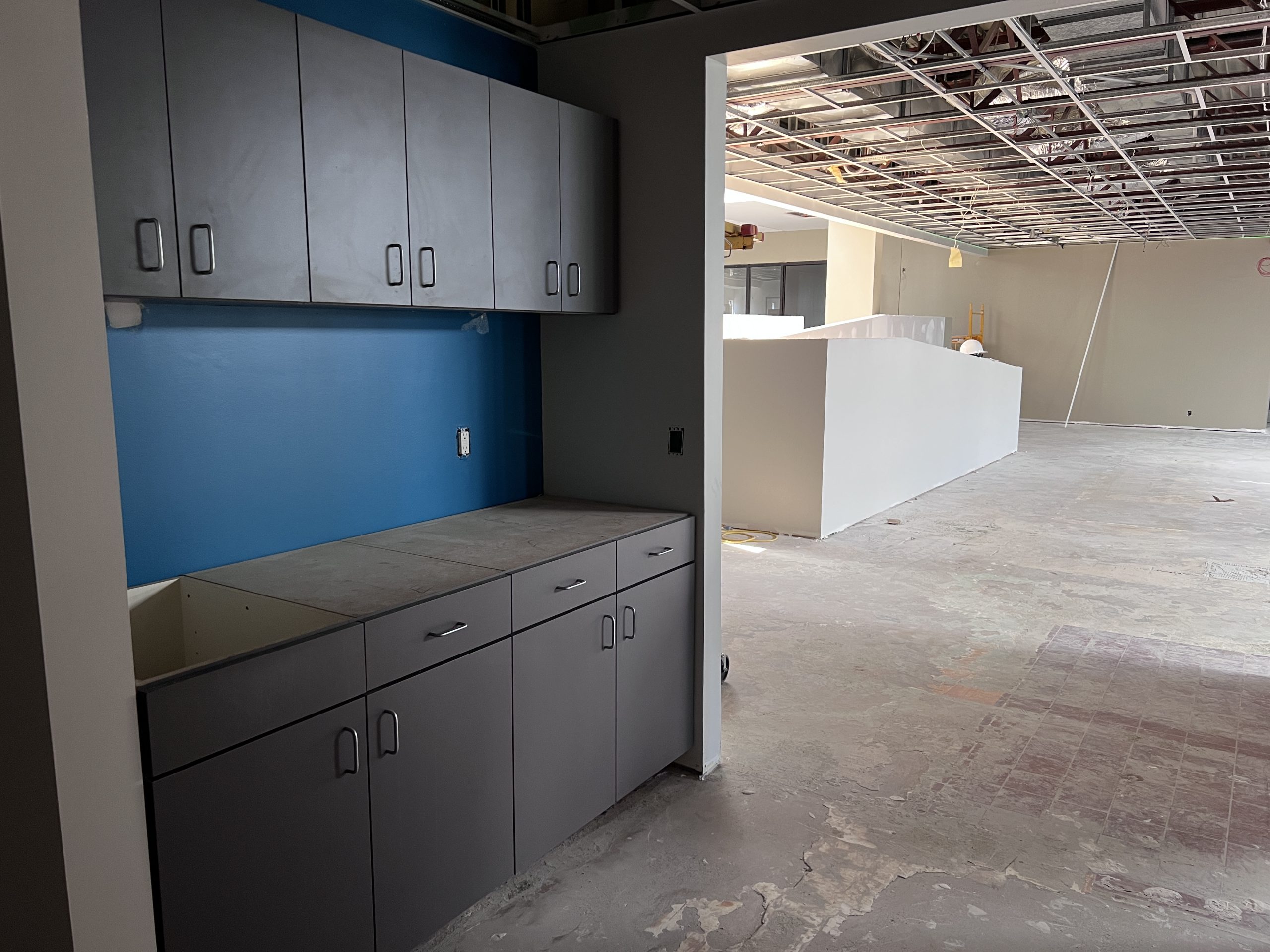 coffee station area, lower level (7/22/22)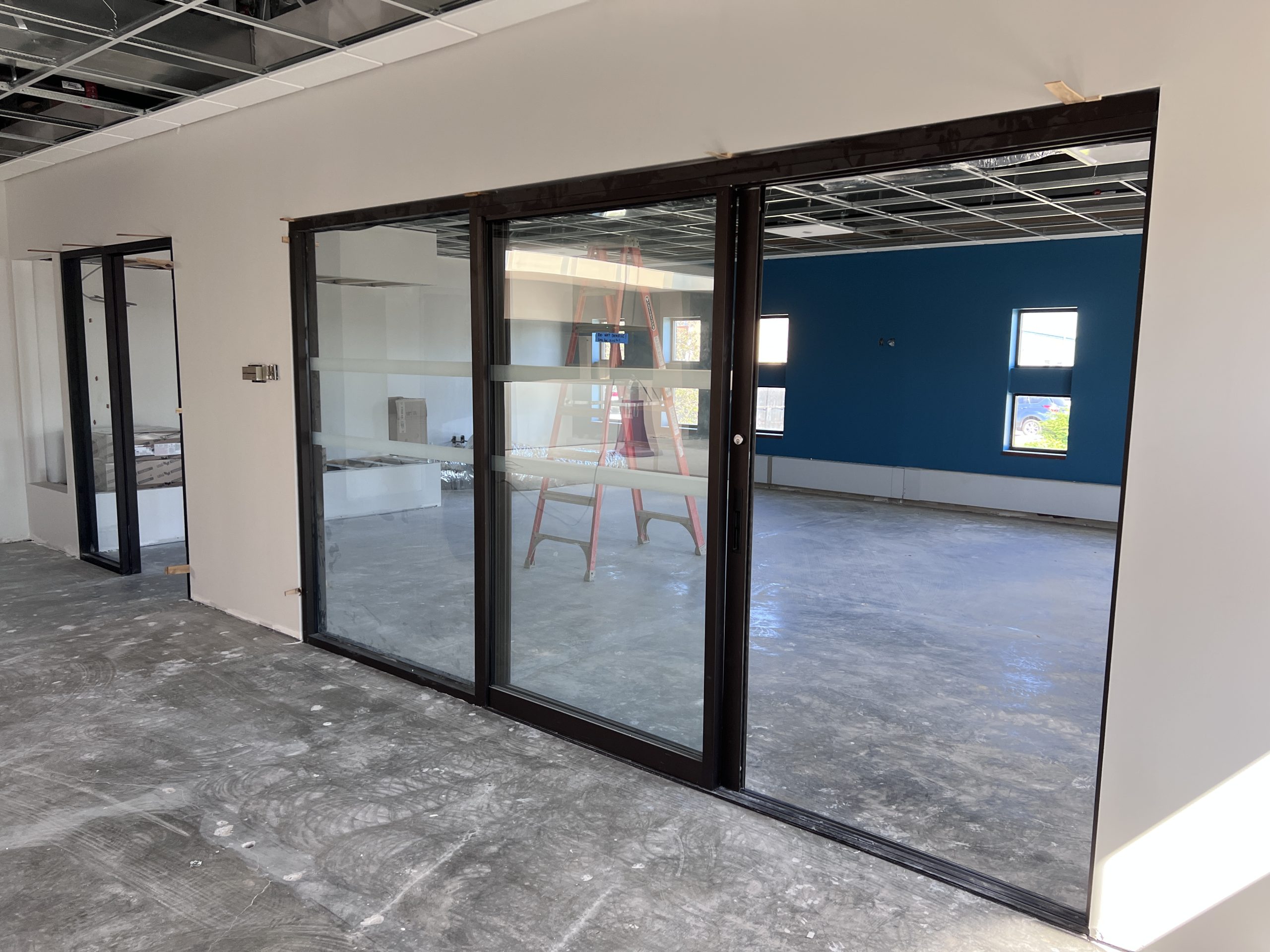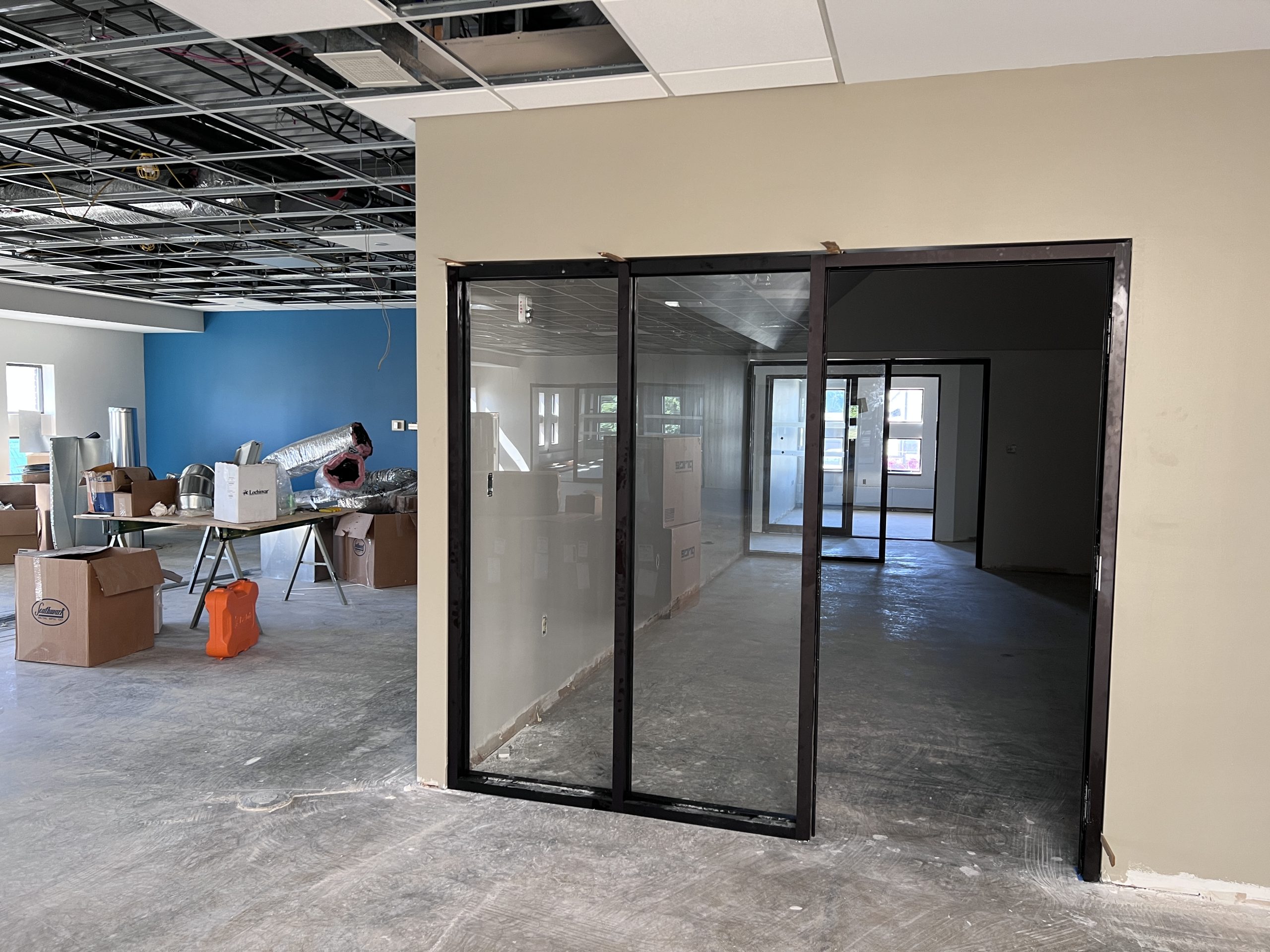 storytime/playspace looking through to study rooms, tan paint on the walls (7/22/22)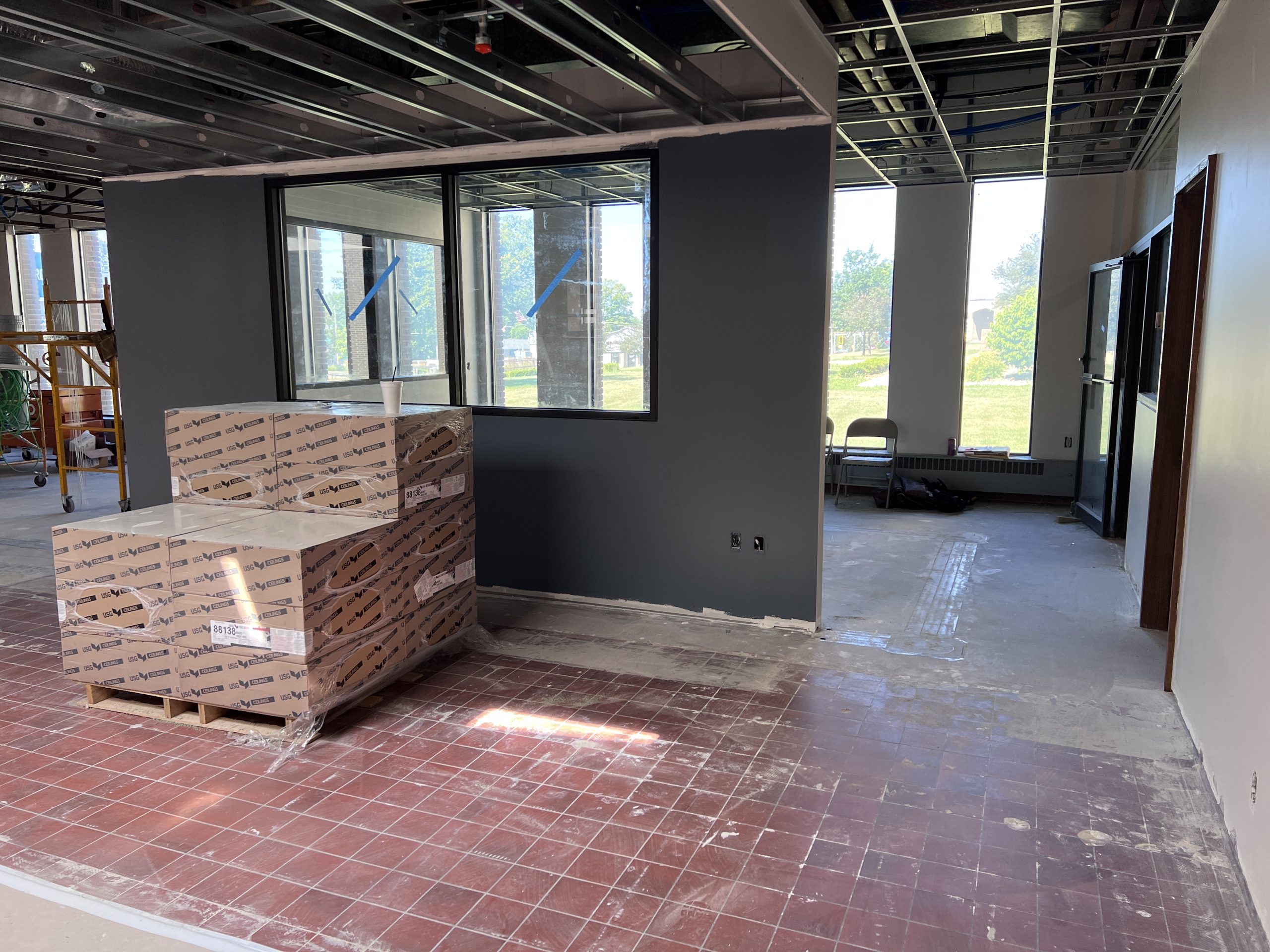 staff workroom in back, circulation area in front with darker blue color on the walls (7/22/22)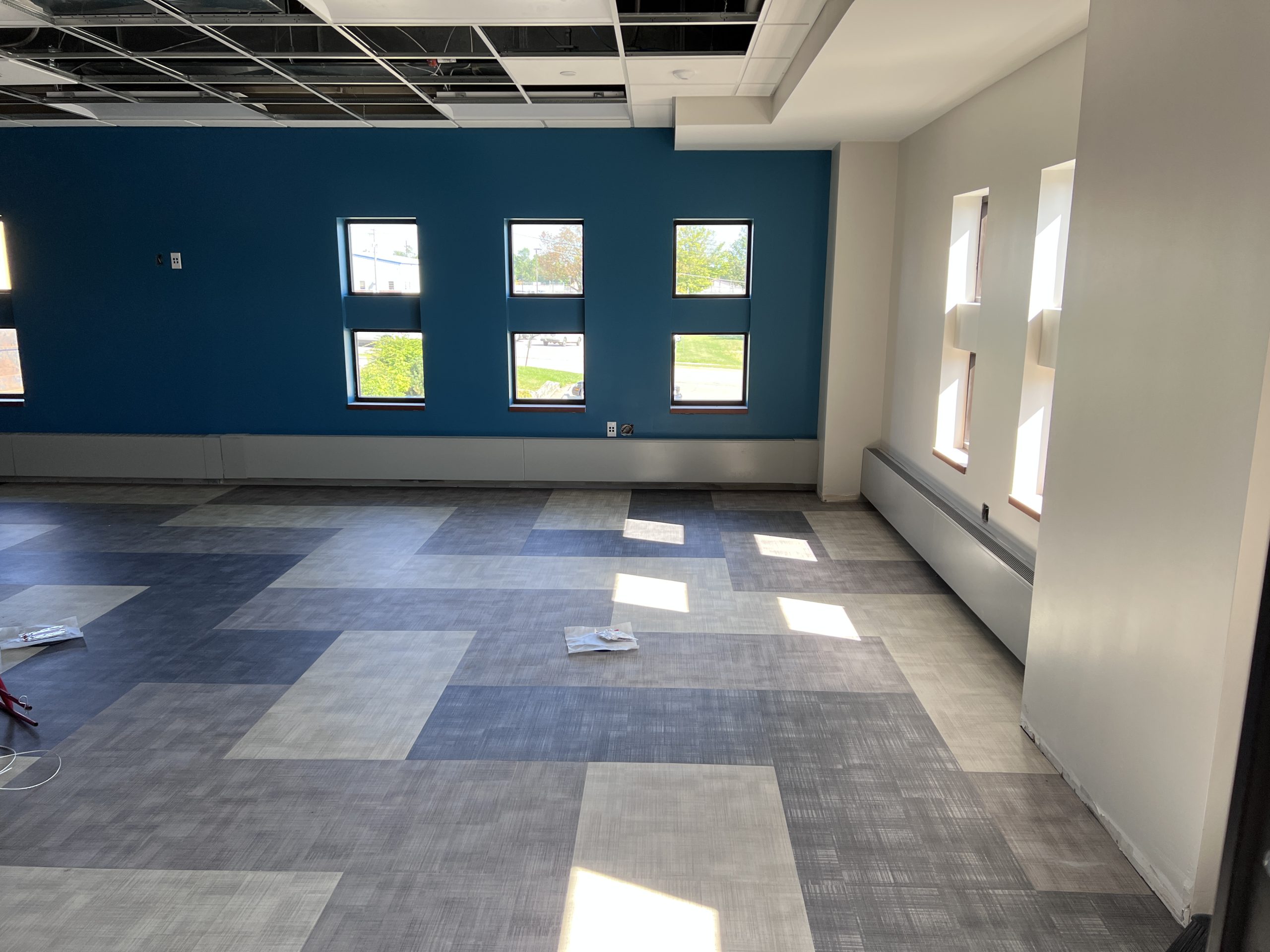 Makerspace with paint and tiles, upper level (8/11/22)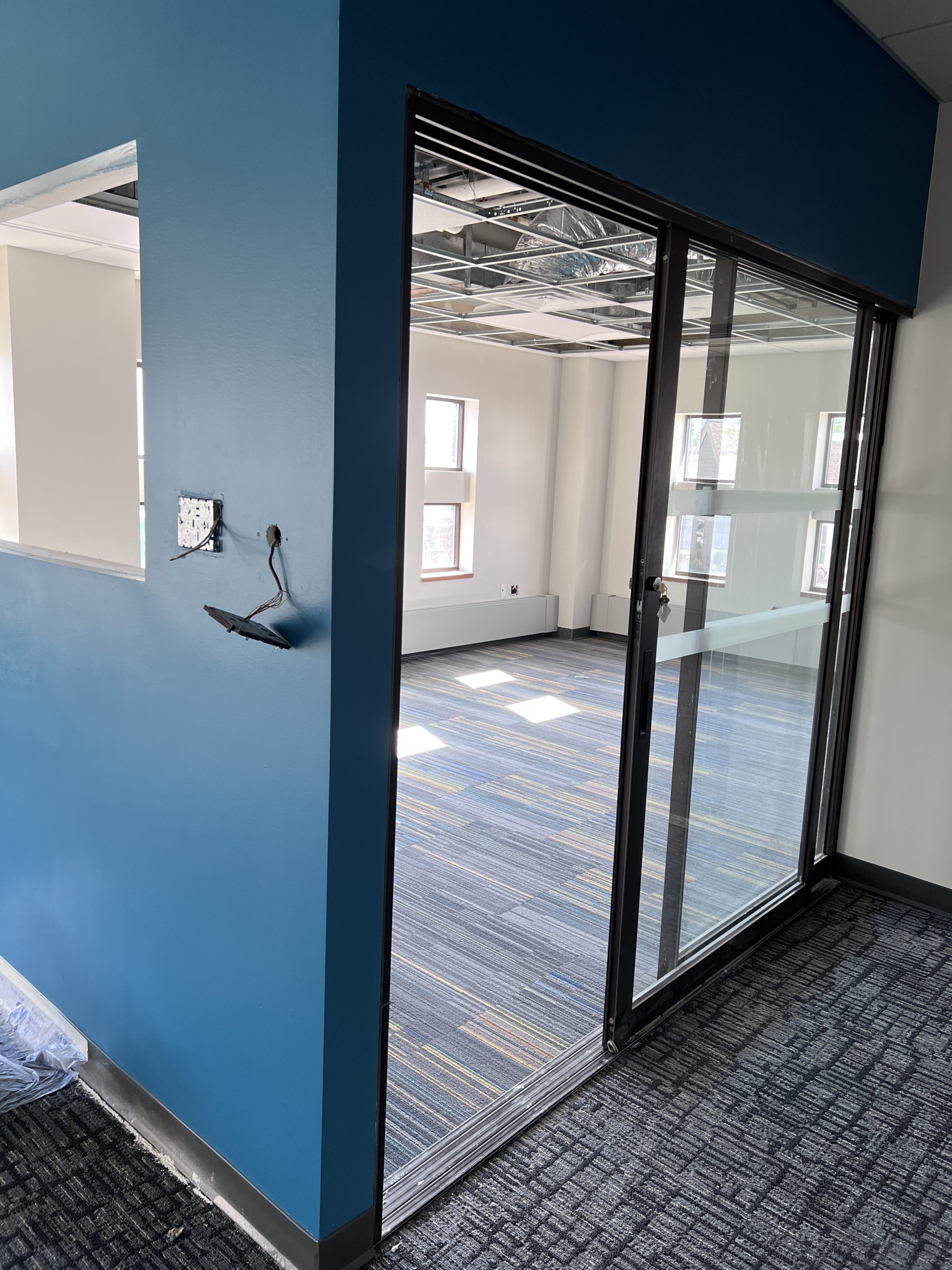 teen space with carpet and paint (8/11/22)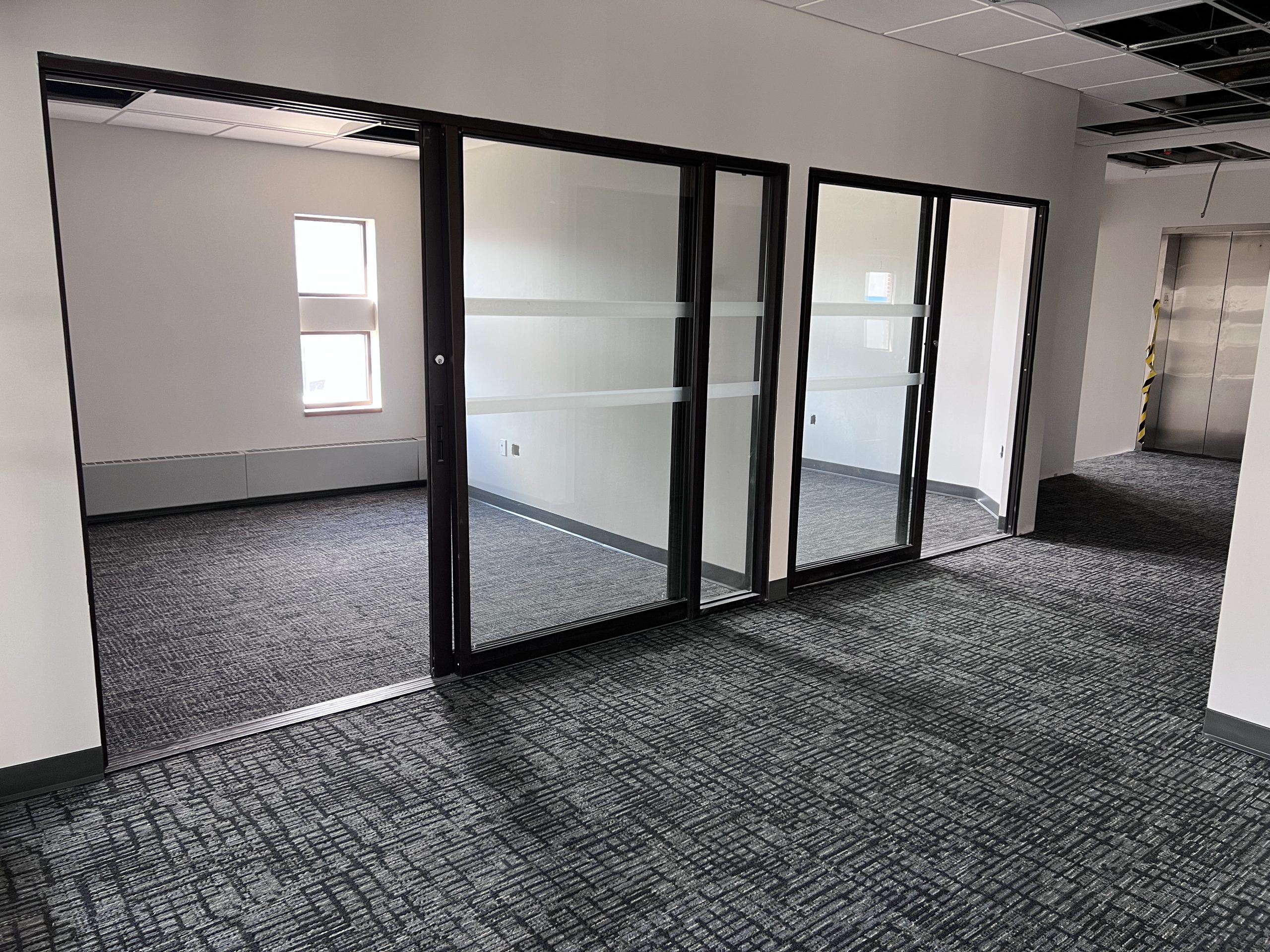 study/meeting rooms with carpeting (8/11/22)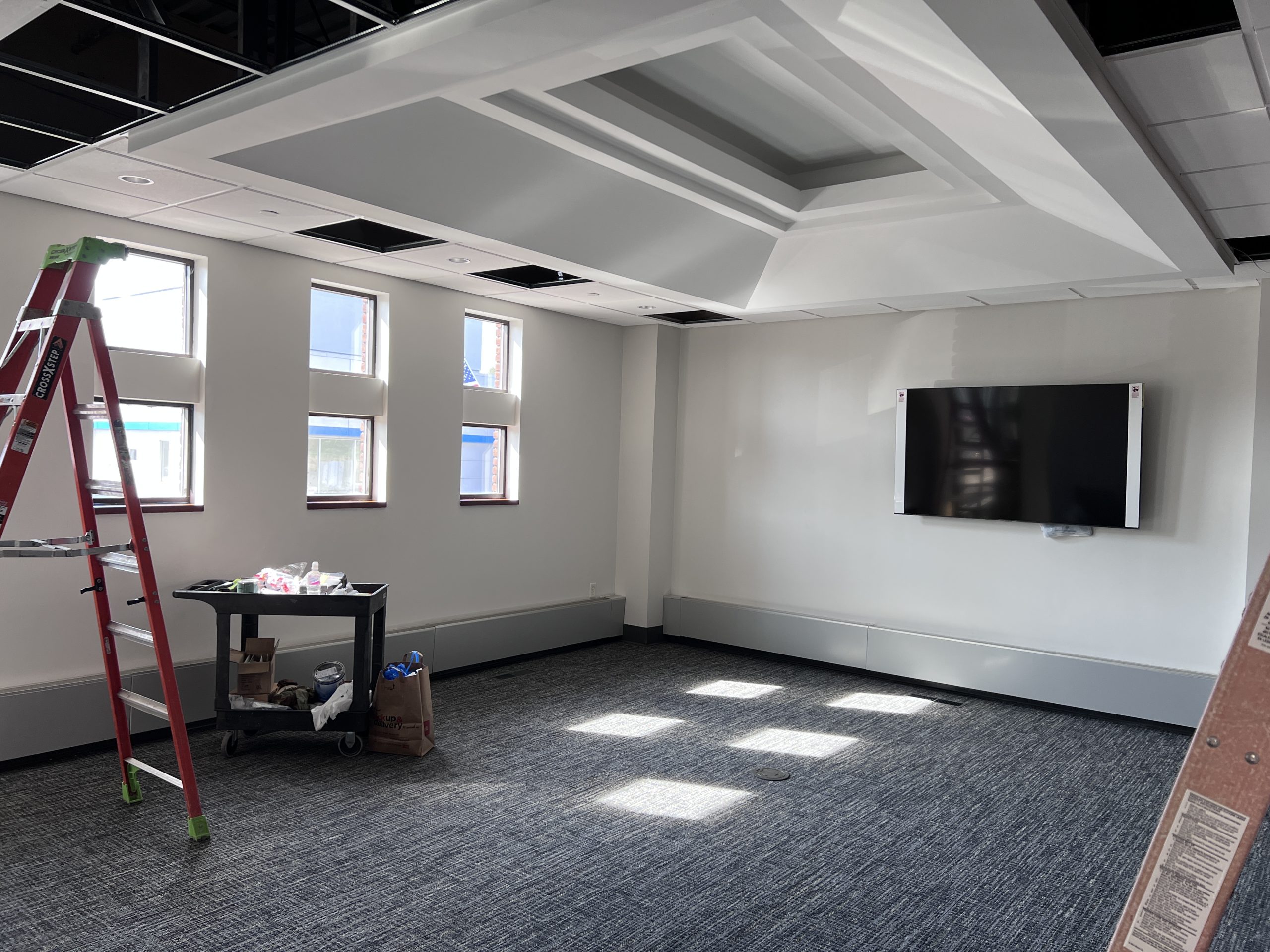 large meeting room (10/7/22)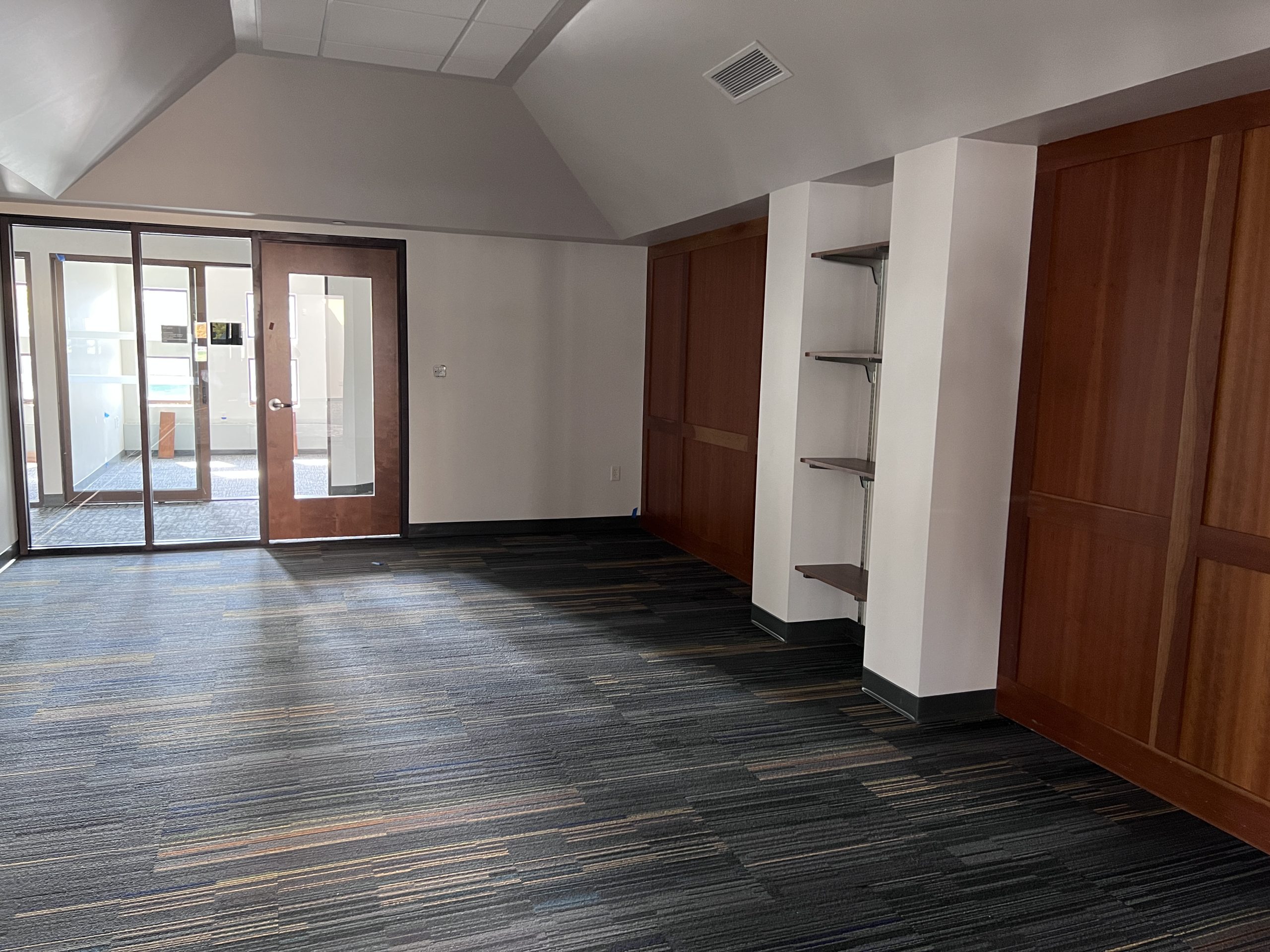 Storytime/Playspace (10/7/22)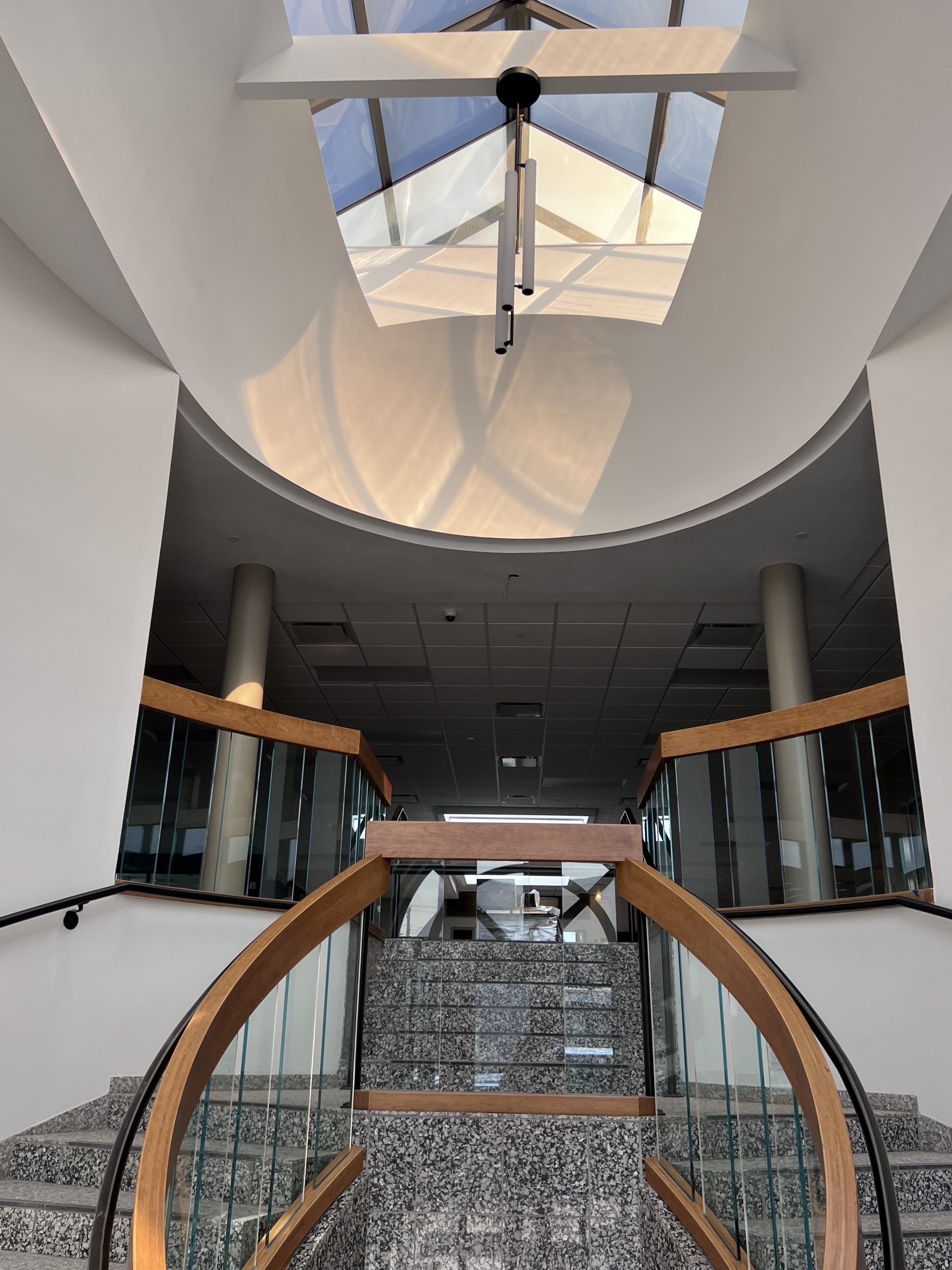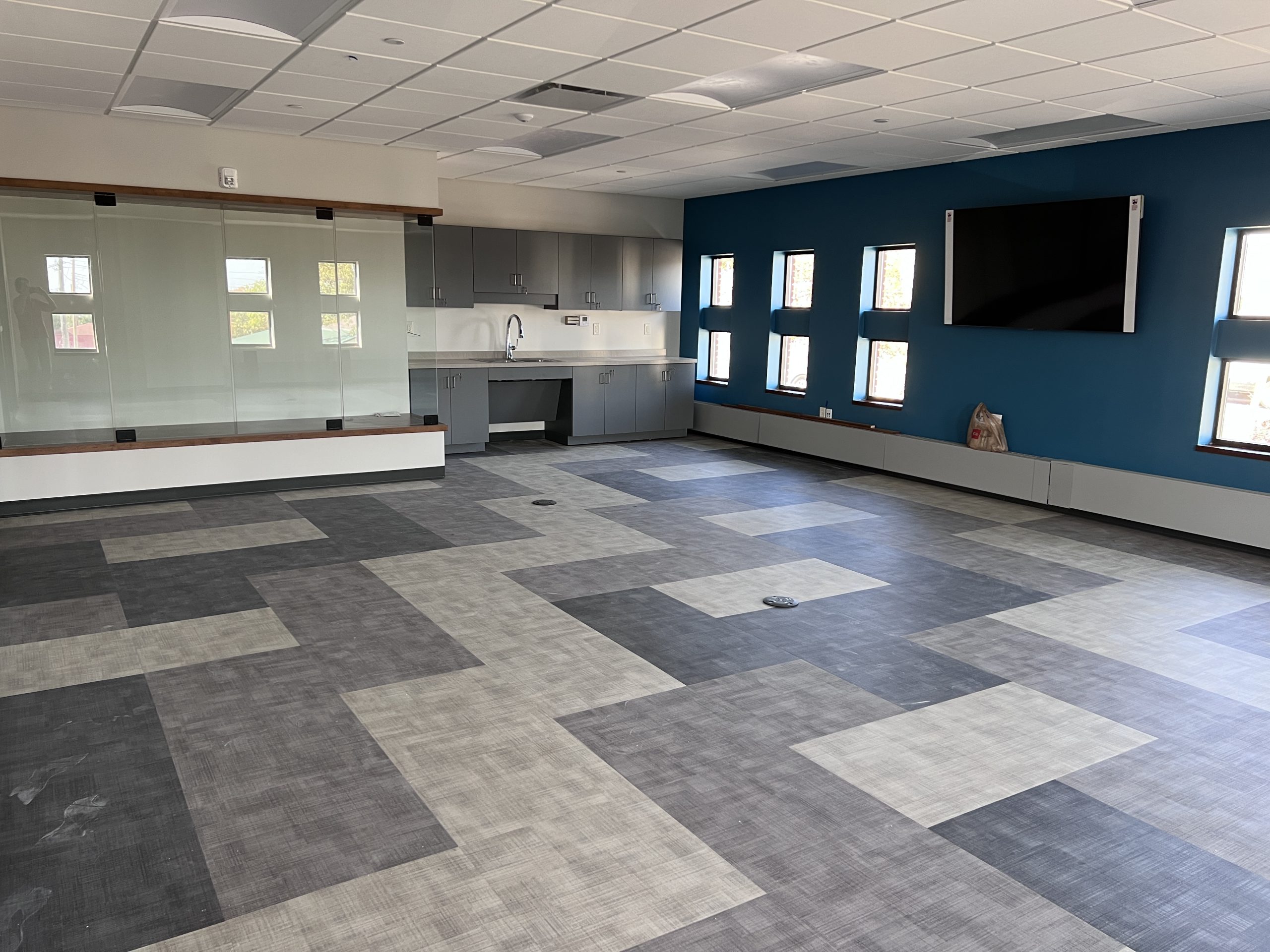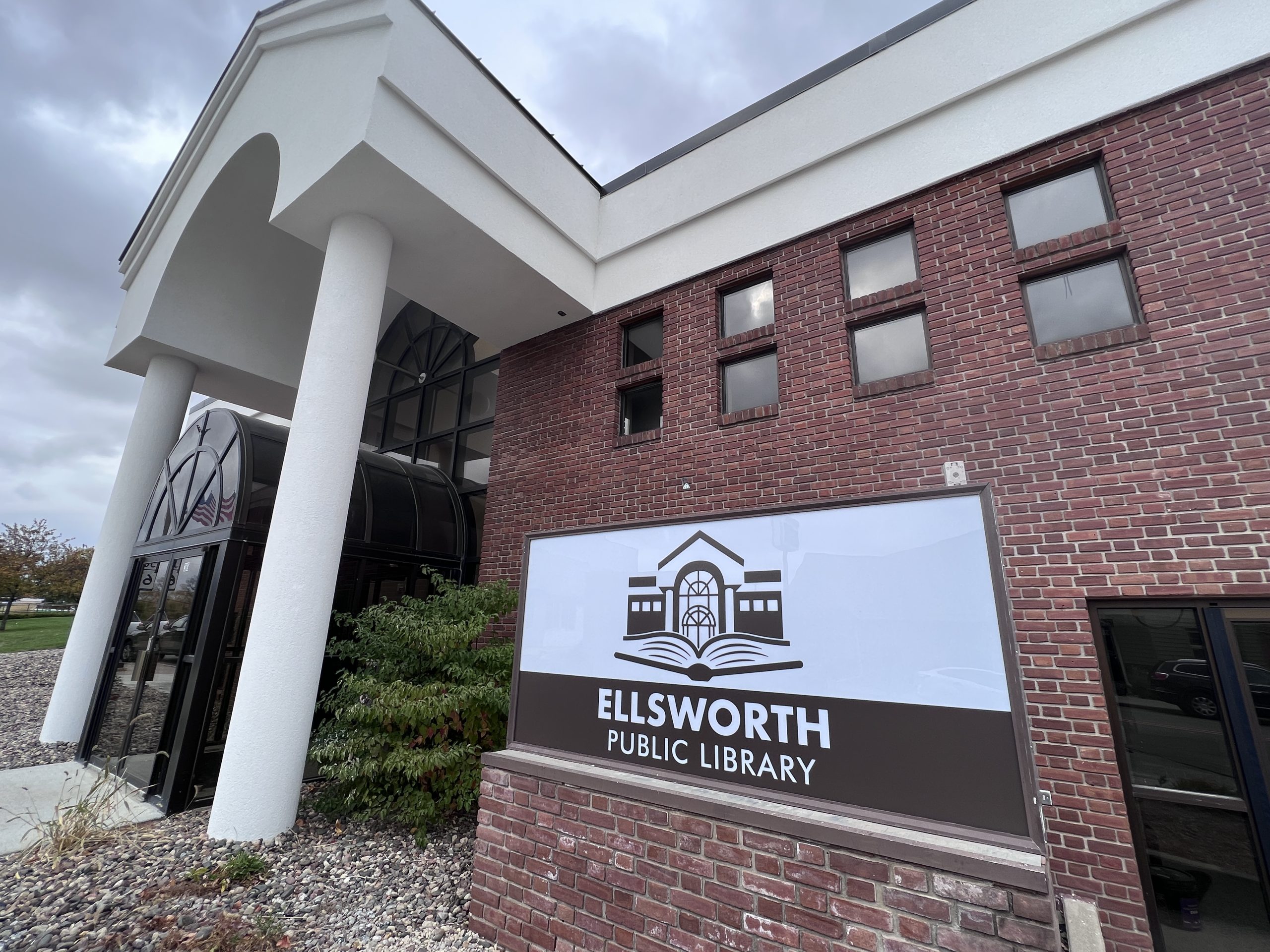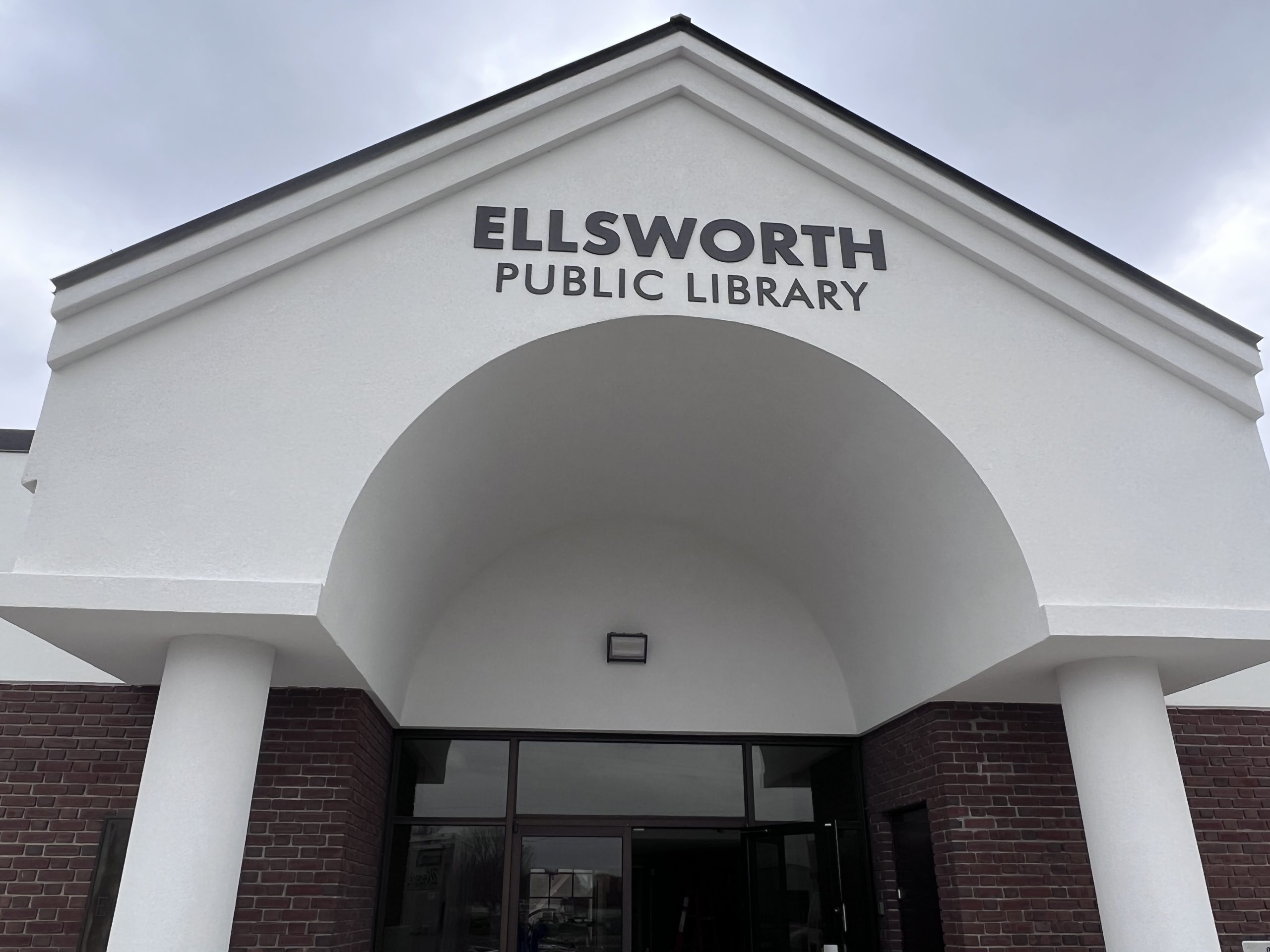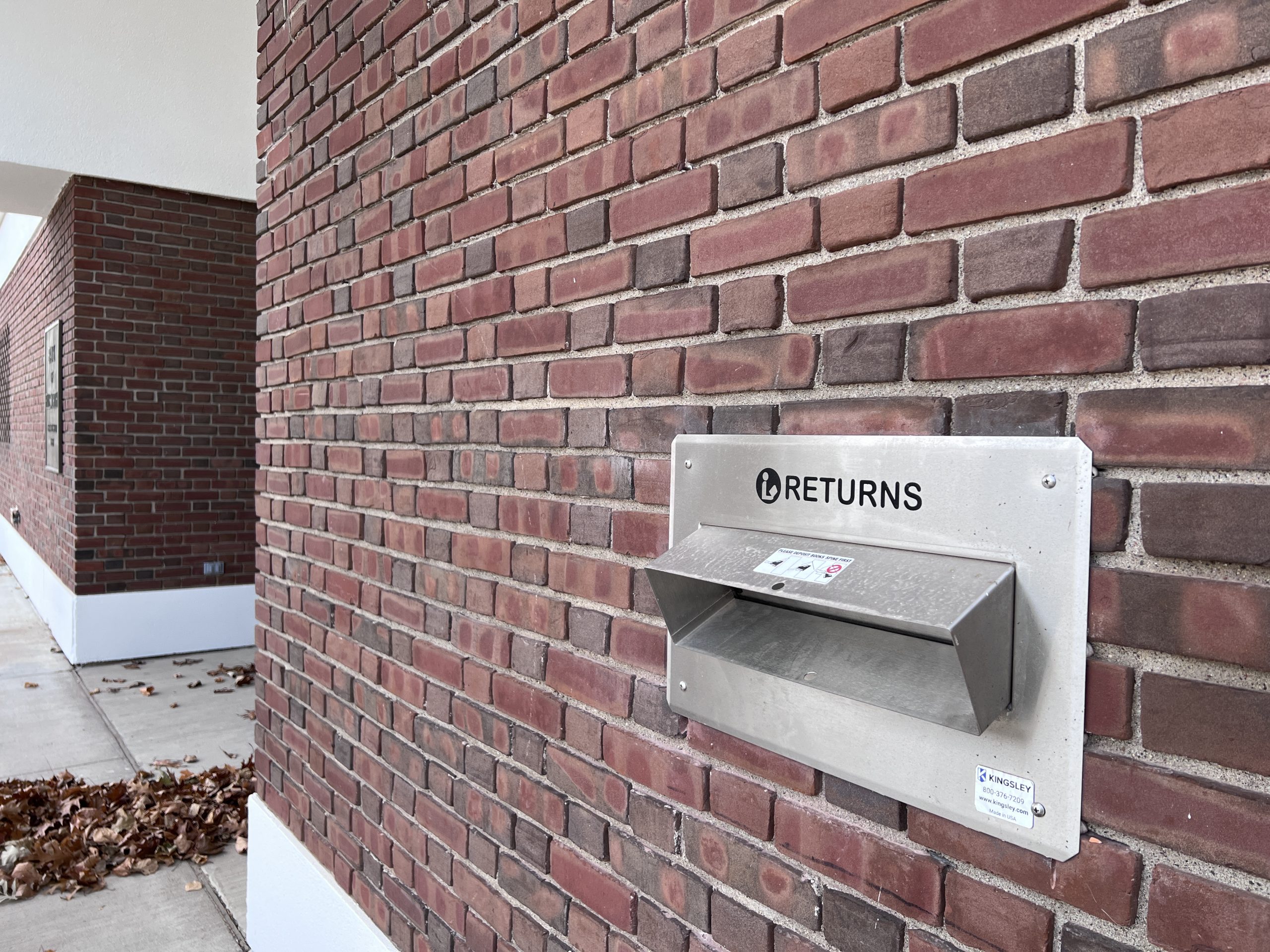 outside book drop  (11/11/22)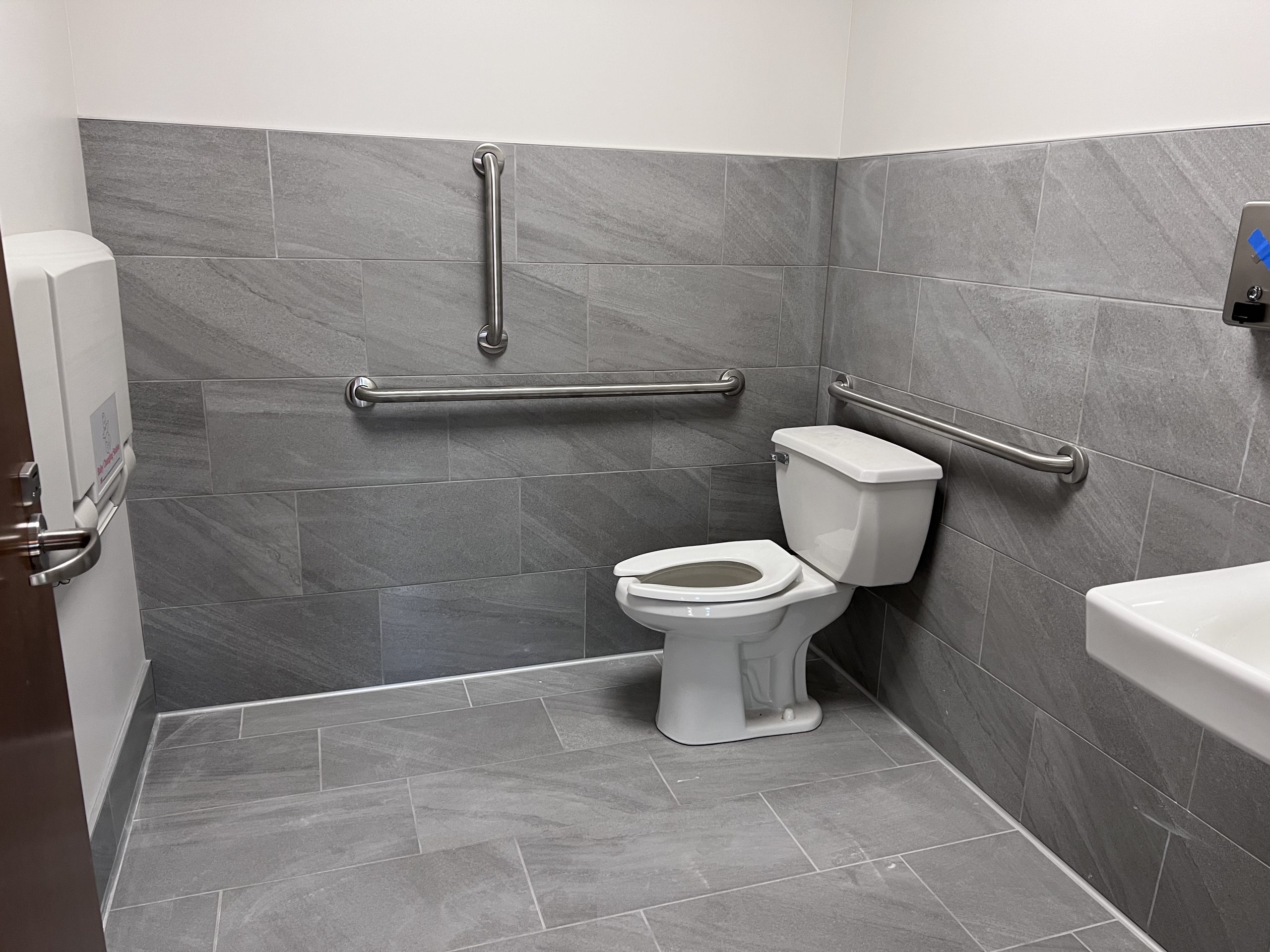 family restroom  (11/11/22)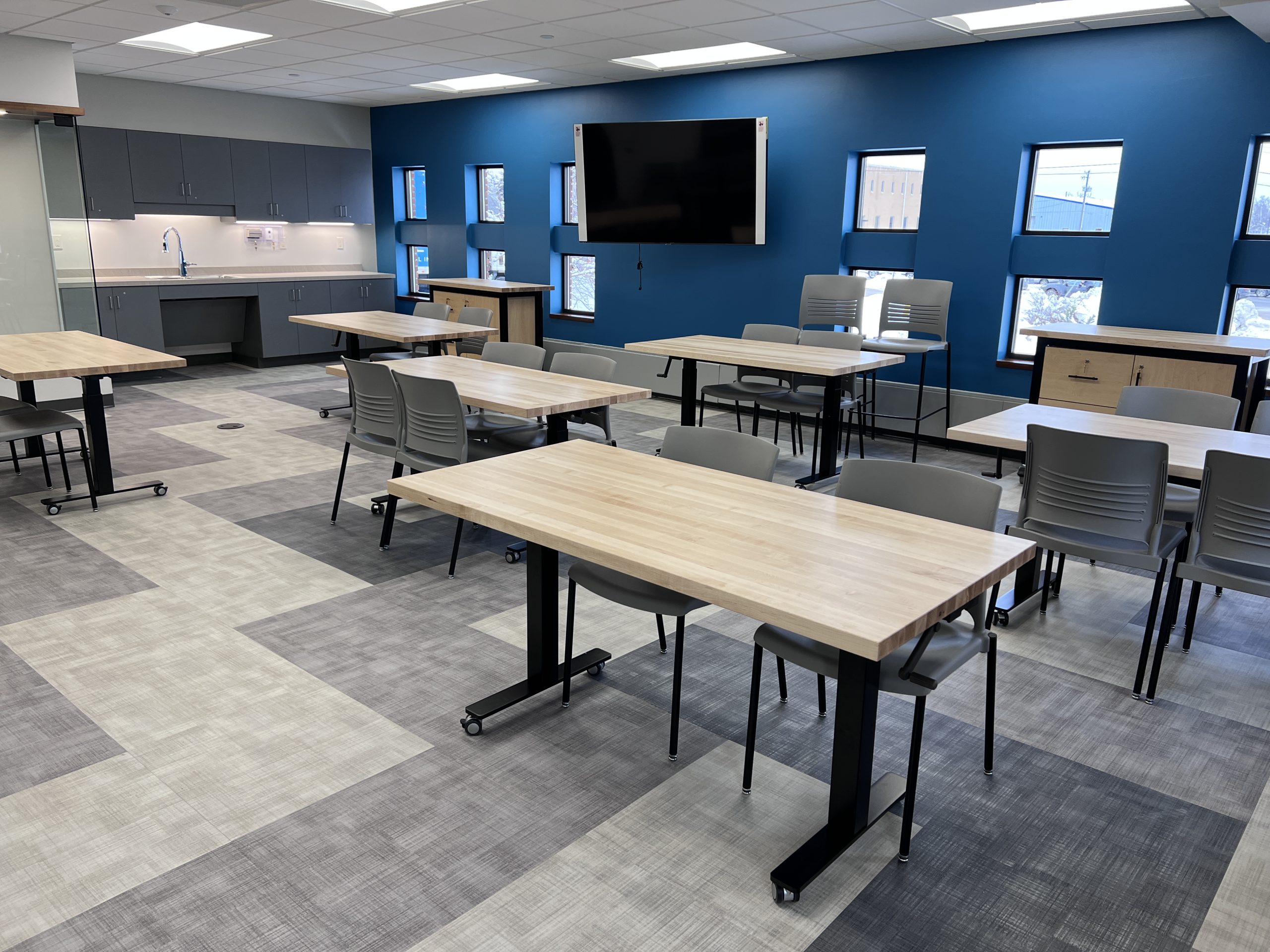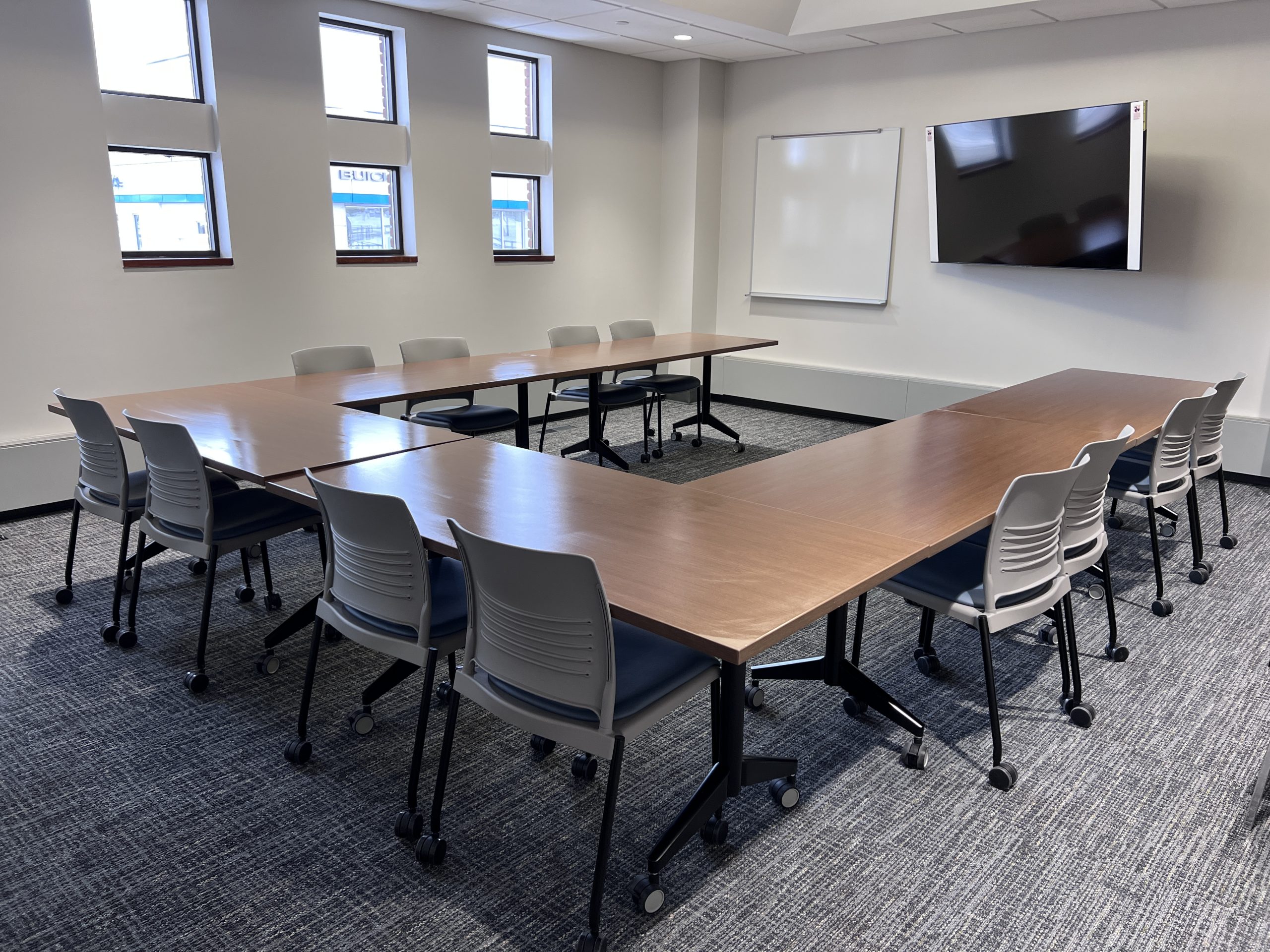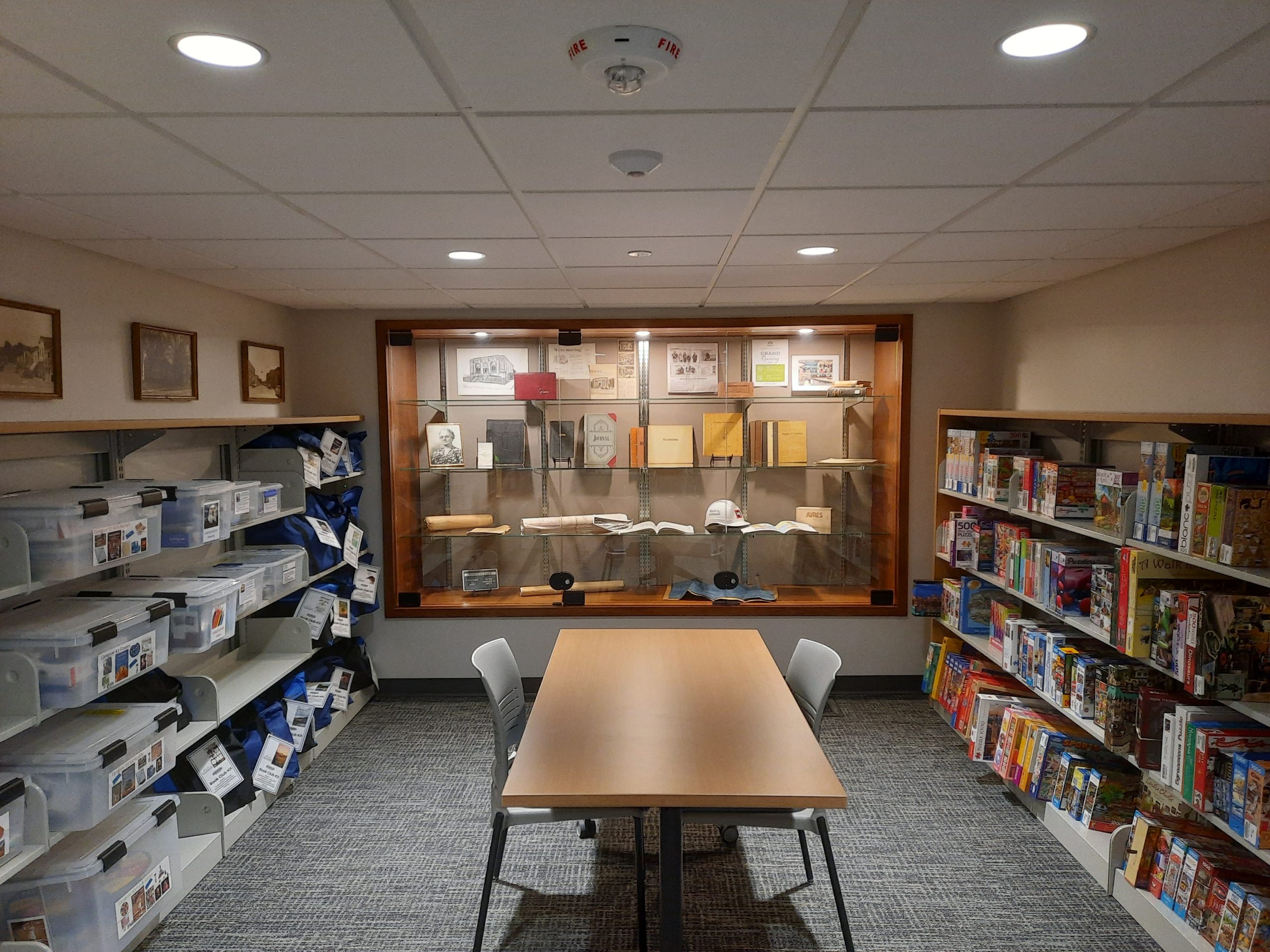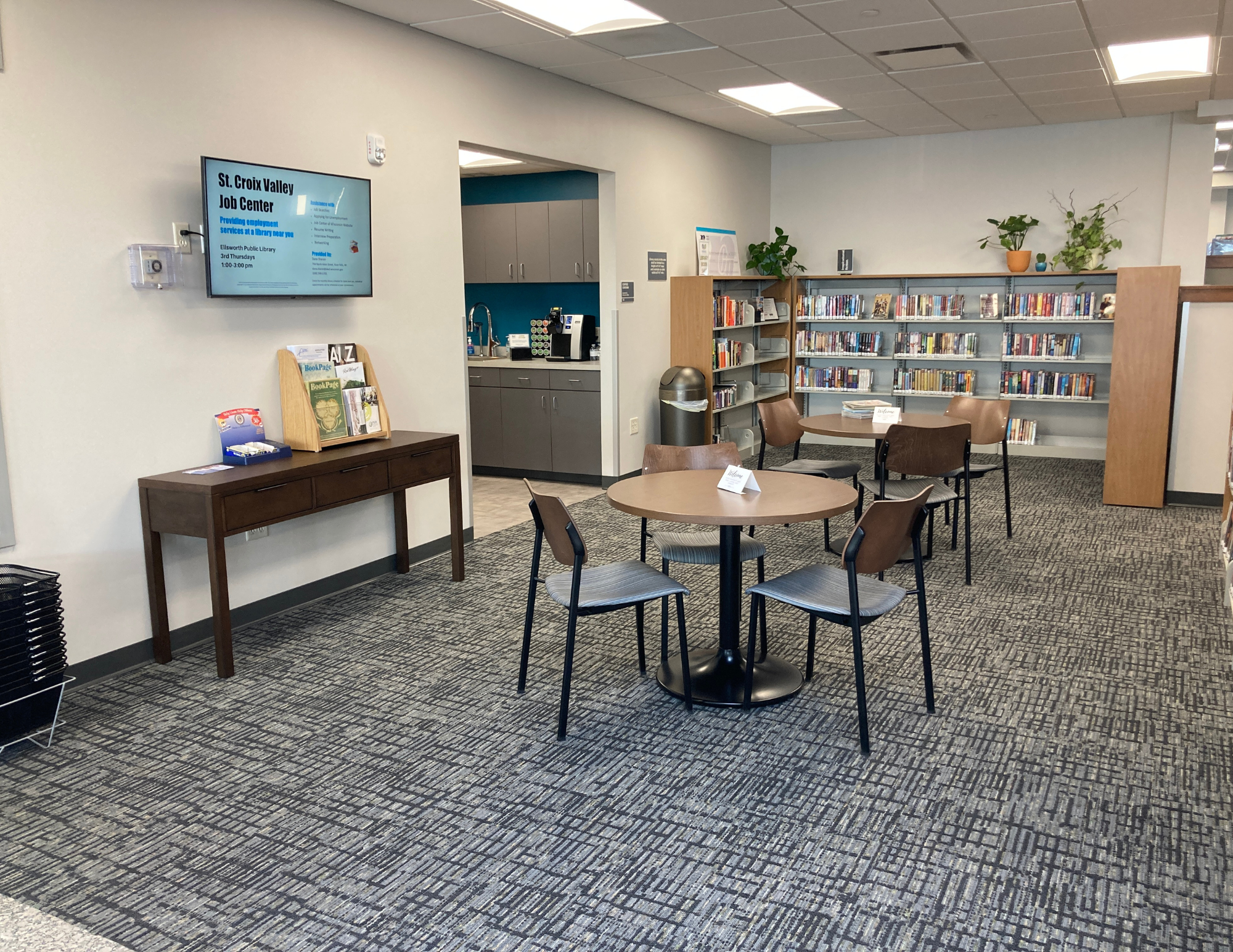 hospitality area (03/02/23)
quiet reading area (03/02/23)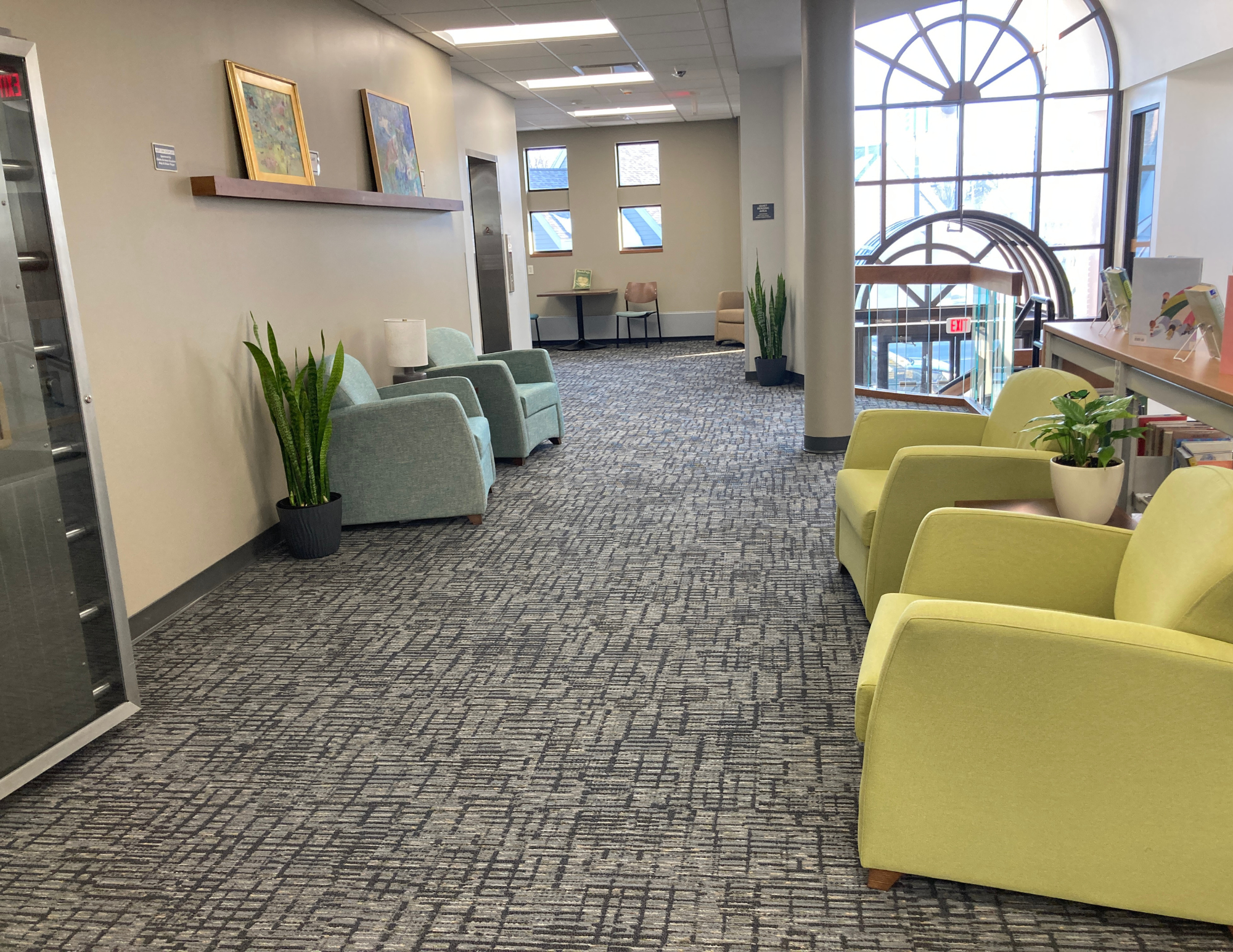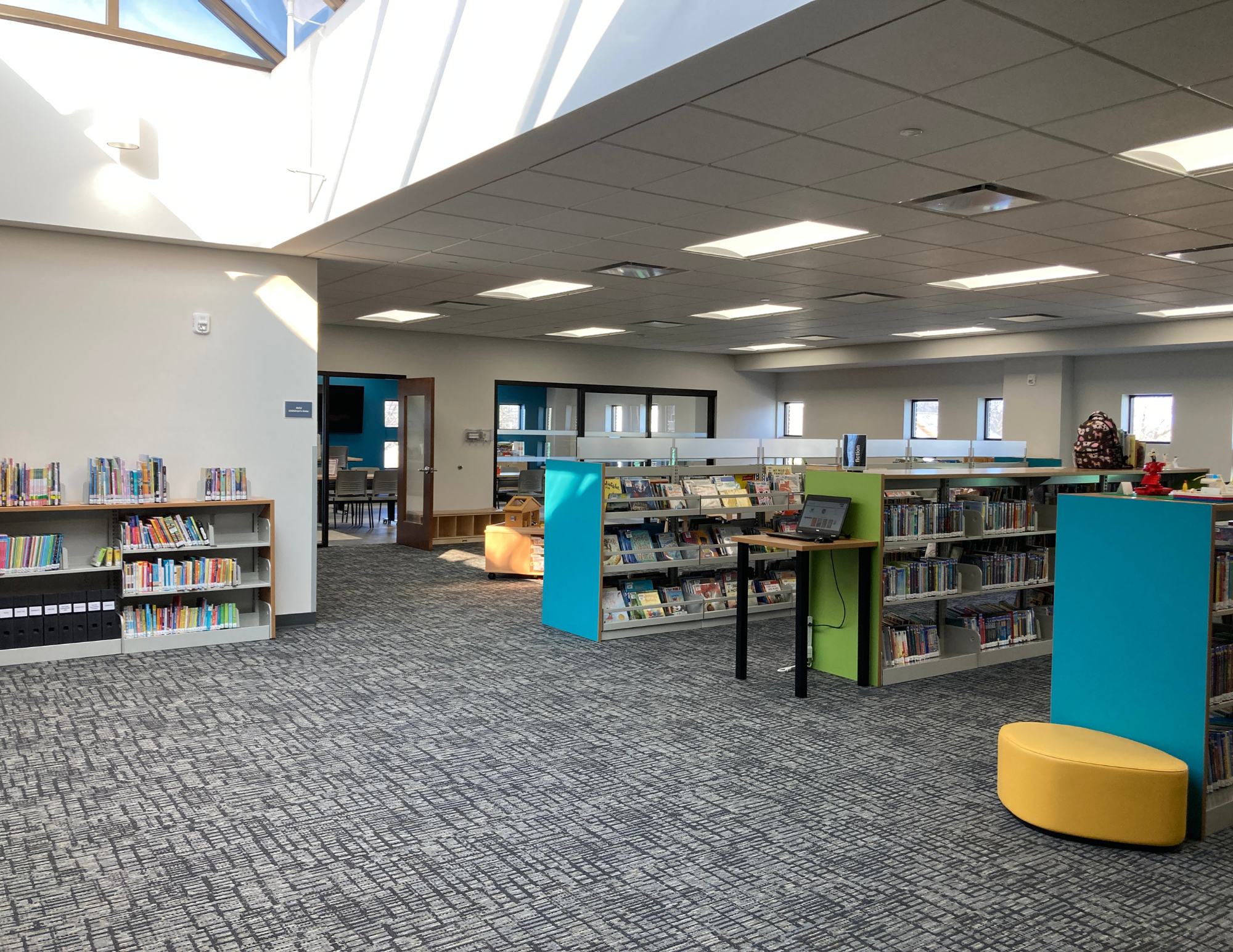 RCU children's area  (03/02/23)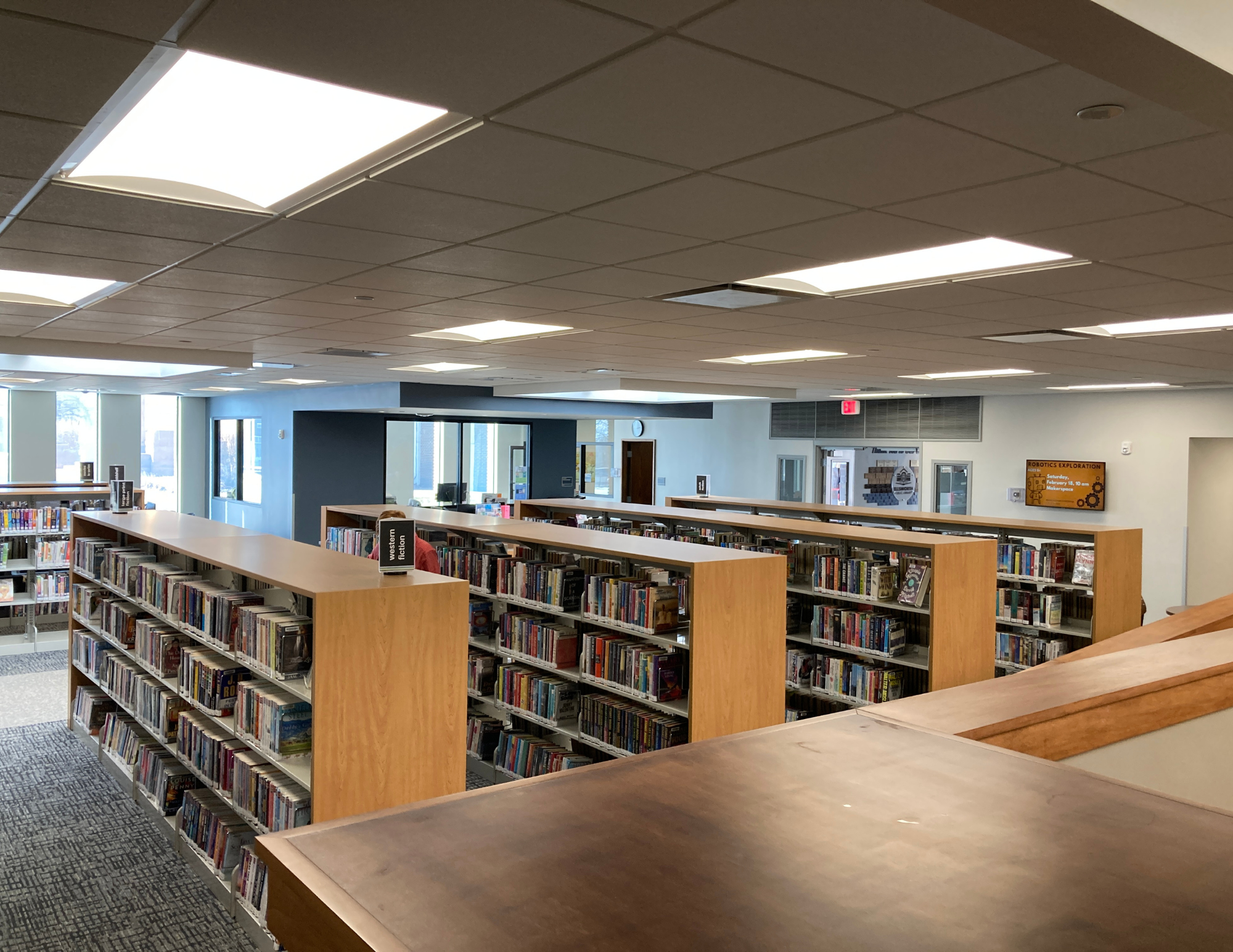 adult fiction shelves (03/02/23)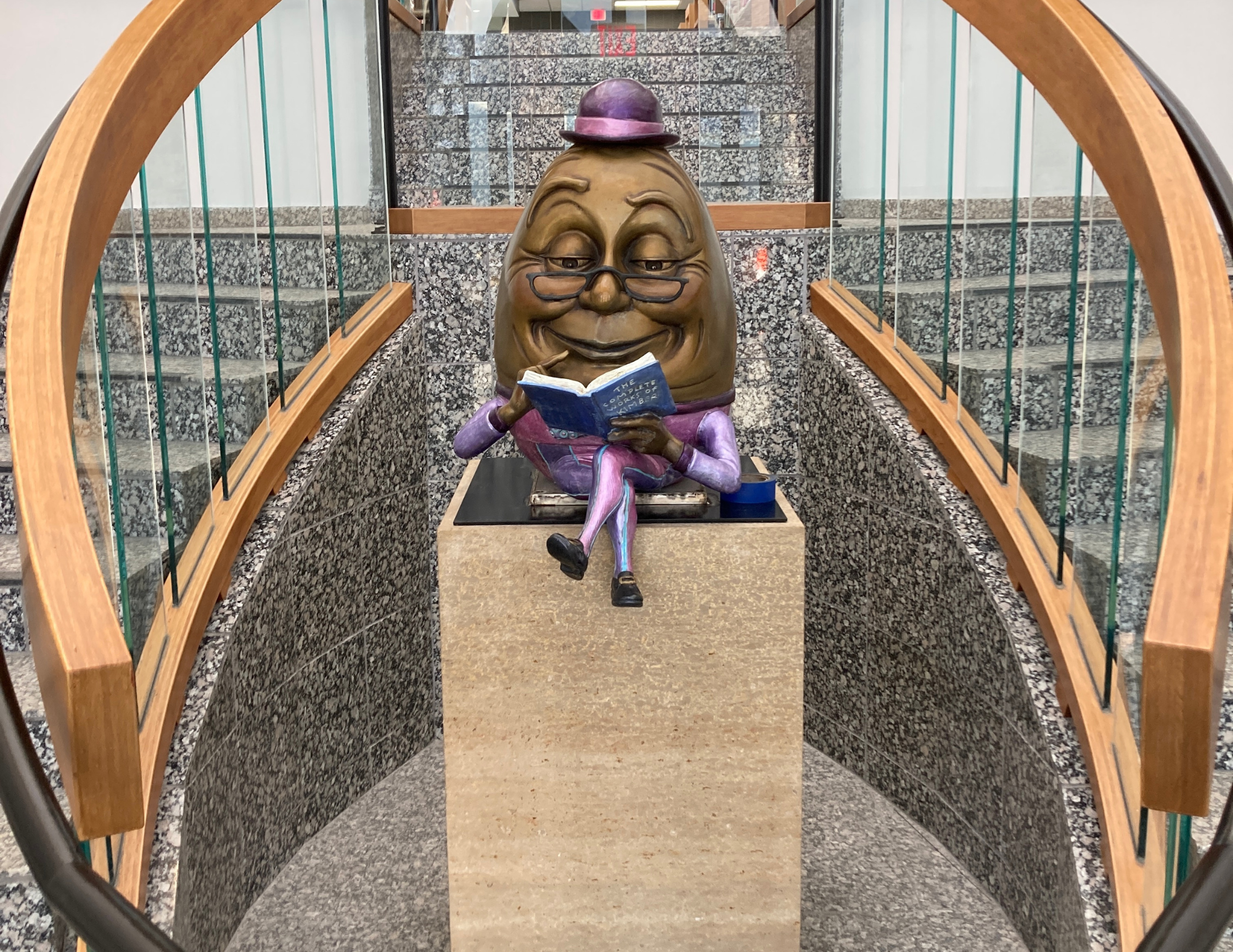 Eggspert, statue front entrance (05/04/23)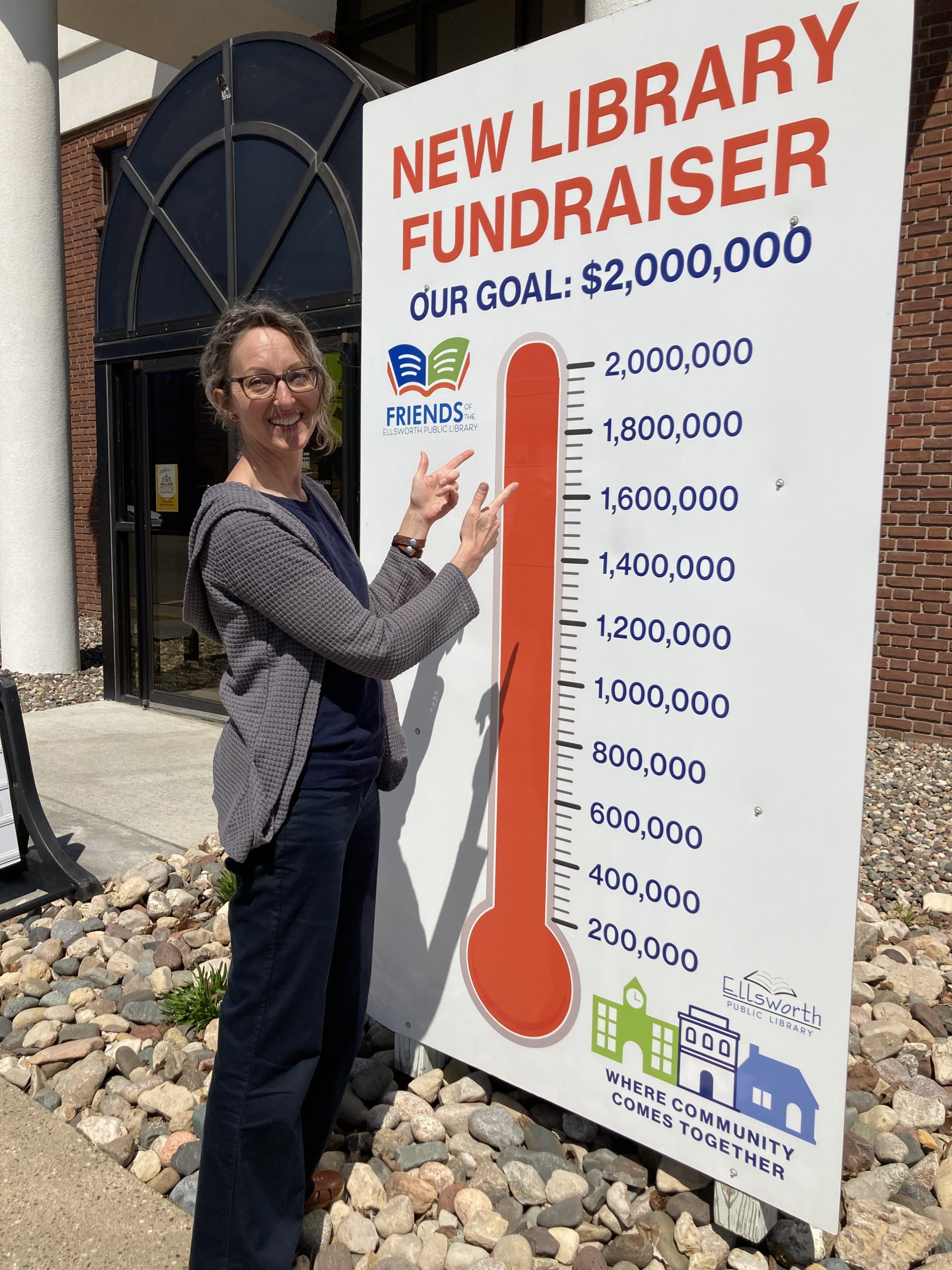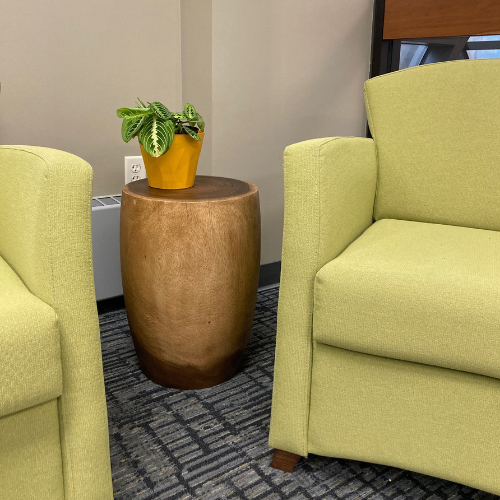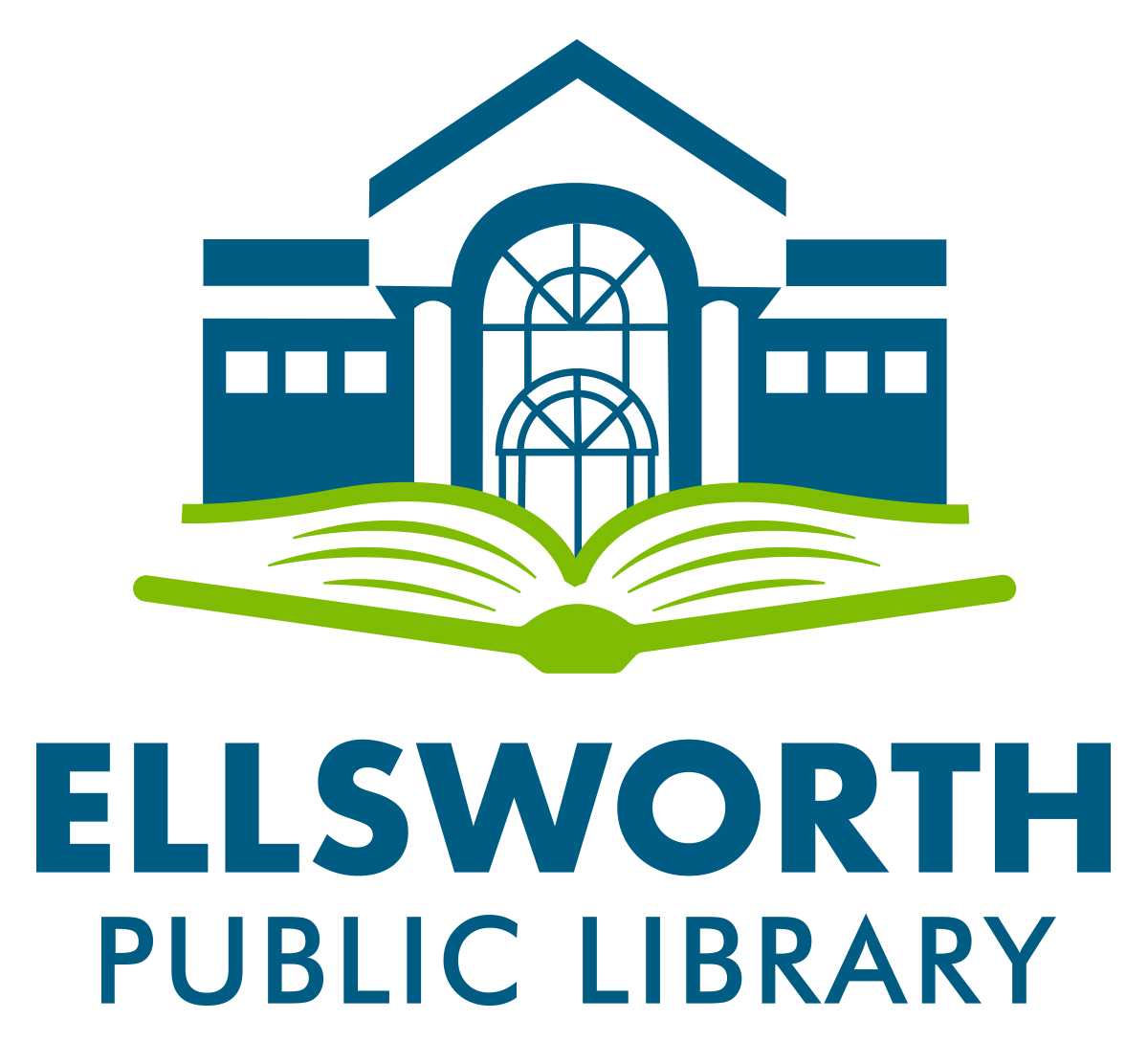 Donation Options and Information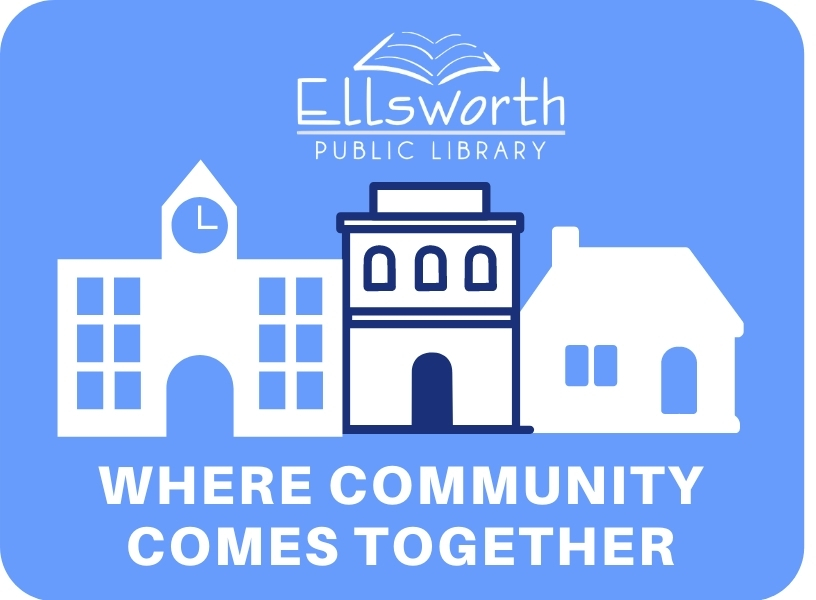 Donate
Send a check payable to:
Ellsworth Public Library Building Campaign
312 West Main Street
Ellsworth, WI 54011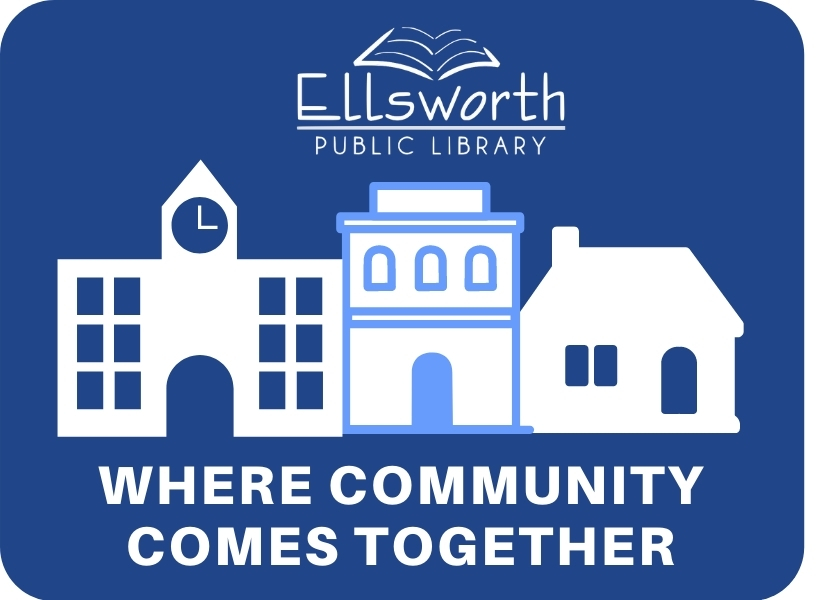 Pledge/Naming Opportunities
Contact Tony Birkel at
715-821-0133 for additional information about naming opportunities.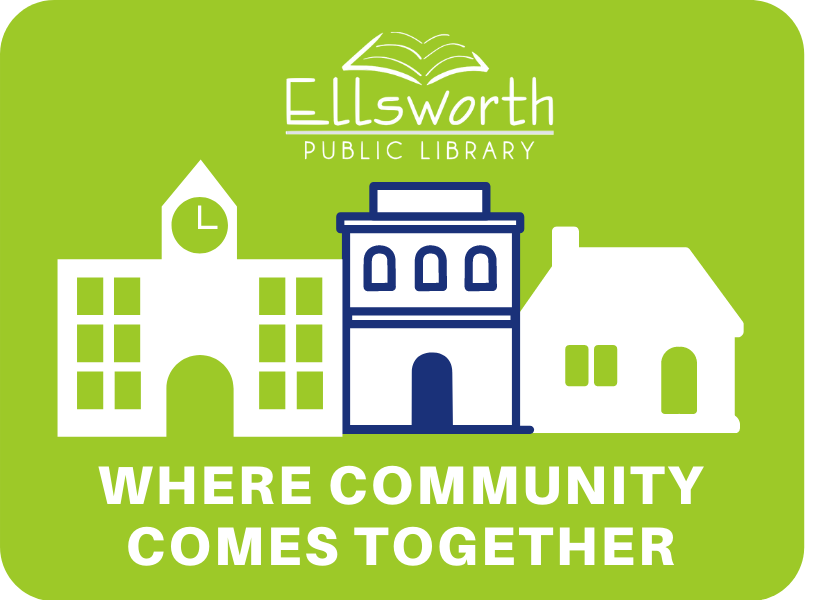 Additional Information
Call the library at 715-273-3209 for additional information
Building Project History
Beginning in March of 2012, in preparation for writing the library's Long Range Plan for 2012-2015, the Ellsworth Public Library held several focus group meetings. The meetings were facilitated by John Thompson, Director of the Indianhead Federated Library System, of which the Ellsworth Public Library is a member. IFLS is a state funded organization that provides consulting and support services for 53 public libraries in a 10 county region in west central Wisconsin.
Our community stepped up to the task and shared their thoughts about our library — what we do well, what is lacking and where they would like to see their library in the future. The information garnered from those meetings has been critical in planning the future of our library. Armed with that information, our Long Range Plan was written and approved by the Ellsworth Public Library Board of Trustees.
Along with that planning document, John Thompson developed a Space Needs Report — an assessment of the current and future space needs of the library. That report was developed using comments from the focus groups as well as the Wisconsin Public Library Standards, and Public Library Space Needs: A Planning Outline. The goal of the report was to assist the Library Board and others with determining the best course of action in meeting the needs of the community and library patrons.
In August of 2012, the Ellsworth Village Board voted to approve the formation of a Building/Space Committee, charged with the job of investigating space options available to the library and the community. That committee has been exploring options since October 1, 2012.
The Long-Range plan was updated in 2017 with the continued goal to meet library space needs based on a 20% population growth. The library is currently working with Ayres Associates to see how those space needs could be addressed on the existing library building site.
Library History Video with Director, Tiffany Meyer
Building/Space Committee Members
Paul Bauer
Tony Birkel
Pam Enger
Mike Foley
Milt Helmer
Sharon Hofmeister
Linda Johnson
Charles Kummer
Meghan Quinn-Kummer
Roger Nelson
Judy Perkins
Ron Reigle
Sharon Schulze
John Thompson
Mindy Anderson
Jeanette Wright
Tiffany Meyer
Laurie Braun, Caroline Herfindahl, Alyssa Nelson, Heidi Sundet, Elise Gregory (rotating staff members)
Planning Documents
Space Needs Report (3 documents)
Next Steps (timeline and steps to project completion)